Hong Kong sight + useful Kowloon check in (Day 5)
Hong Kong Day 5
As usual: Bad resolution photos are mine. Good and lomo photos are from my talented friend, Roger Yeo. Check out his Facebook for more photos, he does photo shoots. Some other  photos are from Shu En's Olympus Pen. If you're interested to know whose who's, drop a comment.
We took a walk through the wet market which was… the same as Singapore's one I suppose.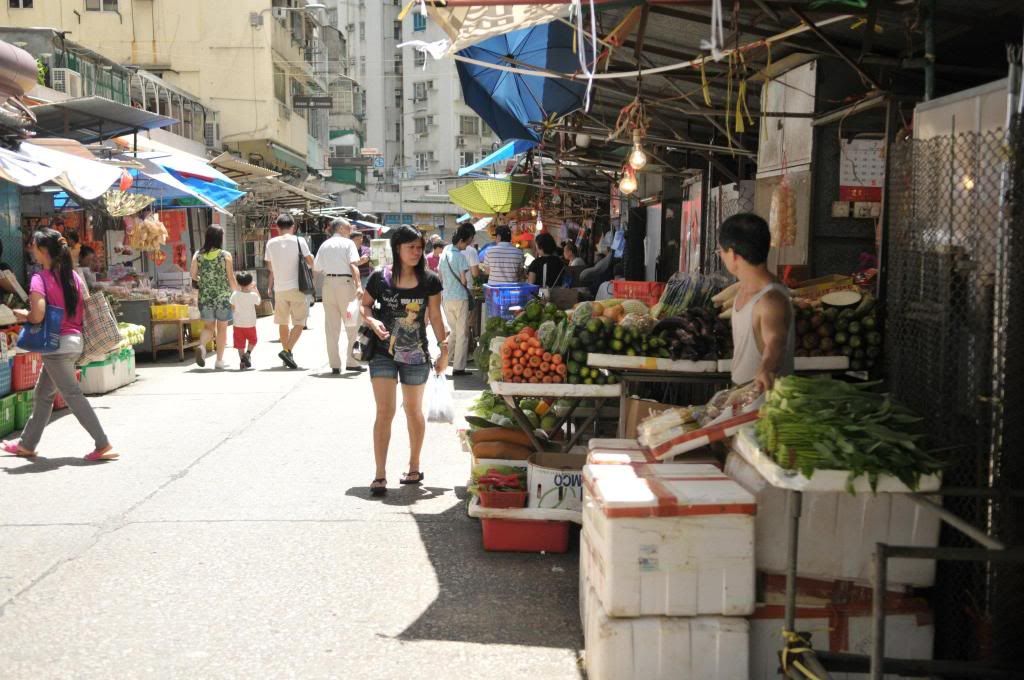 We headed back to our apartment to pick up our bags. The apartment owner kindly told us that at Kowloon MTR, you could check in your luggage so you don't have to lug your luggage around town. That sounded perfect for us because we needed to check out in the day, and our flight was at night. In order to utilise this free service, you'll be required to ride the Airport Express -which is a train that operates from a few MTR stations. So technically, you are paying for the check-in service.
However, not all airlines have the check-in service so do check ahead. Our single trip ticket cost 60HKD which was about SGD9.60. We bought the single trip ticket because a very rude customer service officer said, " Well if you are a millionaire, you can pay using your octopus card" to my friend. If I was there I would gladly told her that "thanks, I'm a millionaire and I'll be sure to do that."
But we still bought the single trip ticket anyway.
Useful links: