Ubud, Bali: Jangkrik Homestay
In Ubud, the most common and cheapest option for accommodation is to stay in a homestay. Typically, a Balinese family will own a compound where they rent out rooms to tourists. In central Ubud, there are so many options out there. A slightly pricier option will be staying in bungalows. There are numerous bungalow options, some come with the entire bungalow, others rooms but mostly with more facilities such as restaurants and pool.
However… please don't trust a pool too much when you're in Bali.
Before deciding on your accommodation, do hell lots of research and don't rely on one review site only. Also, do note the dates of the reviews as the reviews could be outdated. Blog posts/reviews are also a great method of sussing the option out.
My criteria for my accommodation was:
Relatively near to Yoga Barn (where I'll be taking classes)
Near a supermarket and Danamon ATM (My local bank has a partnership with Danamon, hence, lower overseas fee)
Food options nearby
Good and recent reviews everywhere (such as TripAdvisor and Booking.com) and blog reviews (I believe that if a place is good, people will write about it)
Breakfast will be nice but it is not a must
I can do without air conditioning but I cannot do without no wifi
I was glad to find Jangkrik Homestay and mostly, fitted into my requirements. I enjoyed my stay with the Balinese host family, Made, Kadek and their daughter, Nita (I think) and their pets.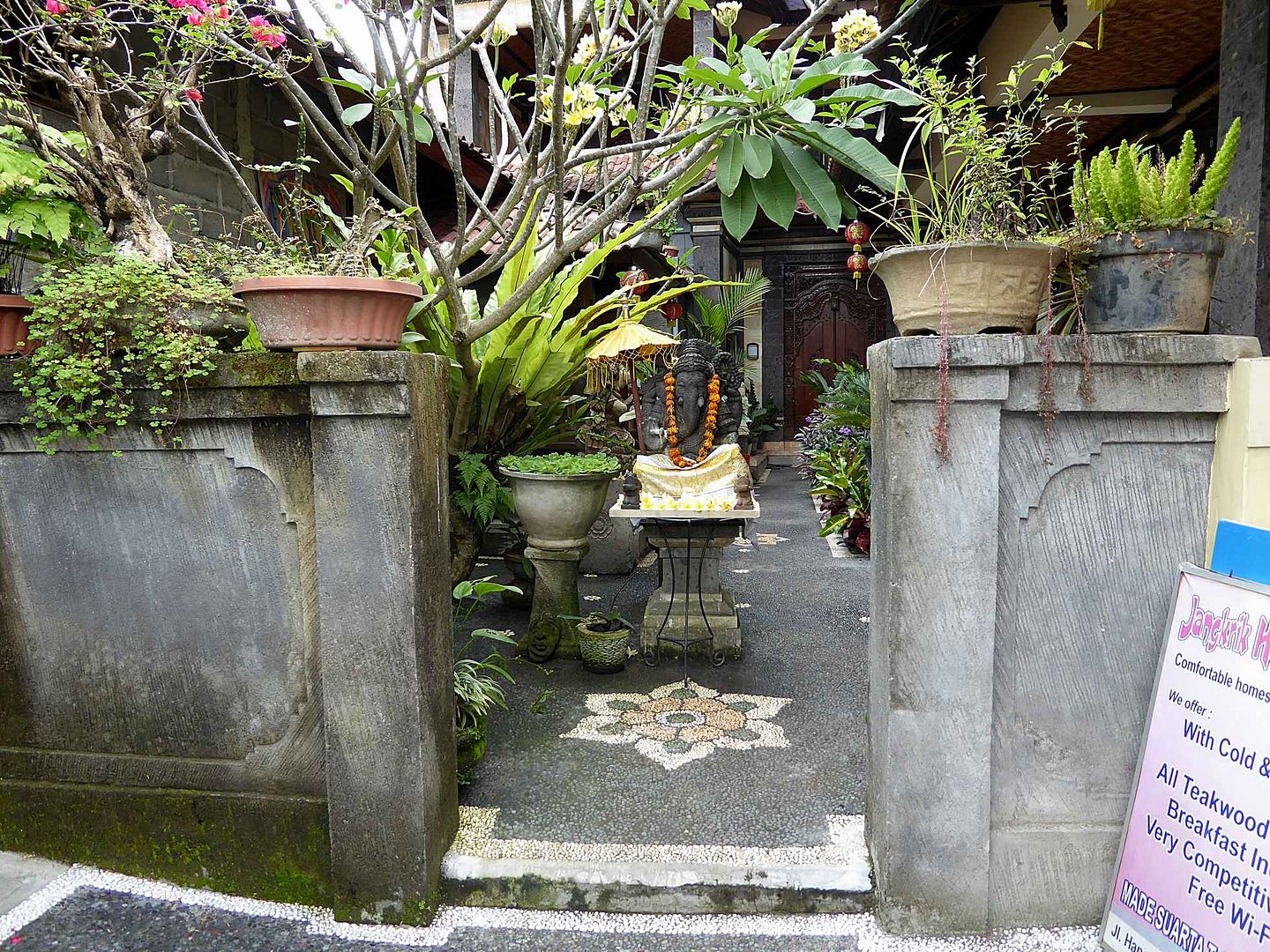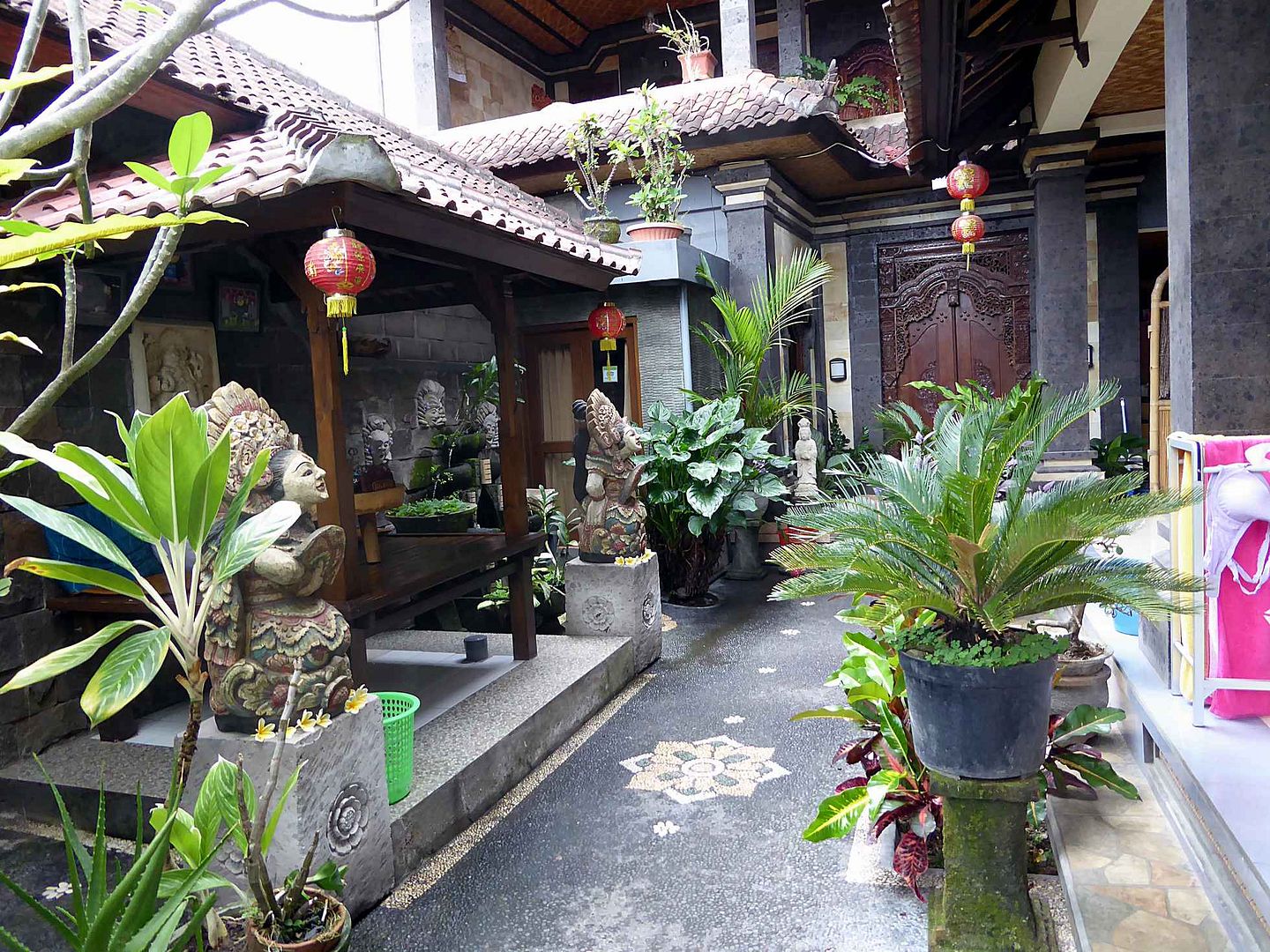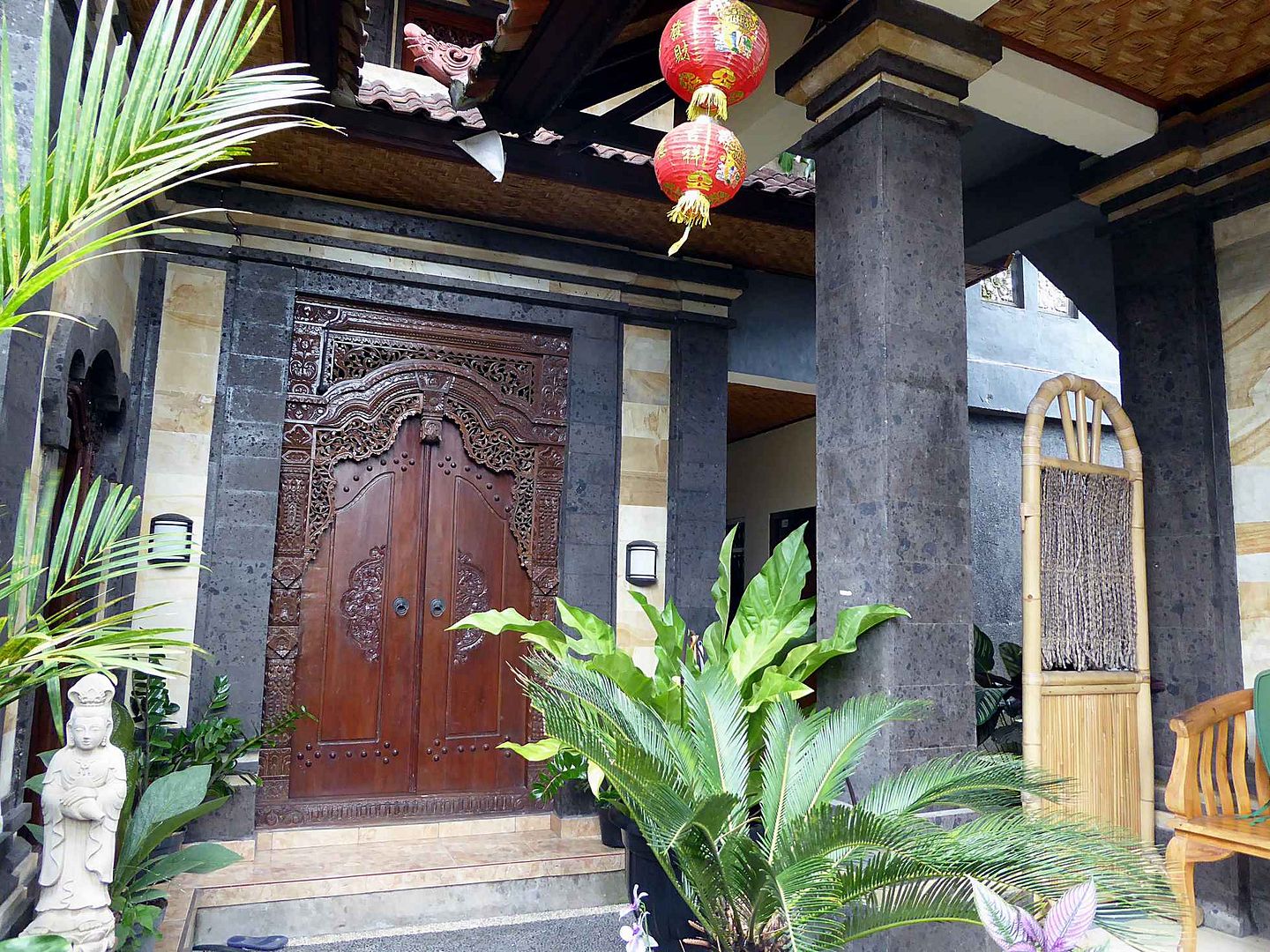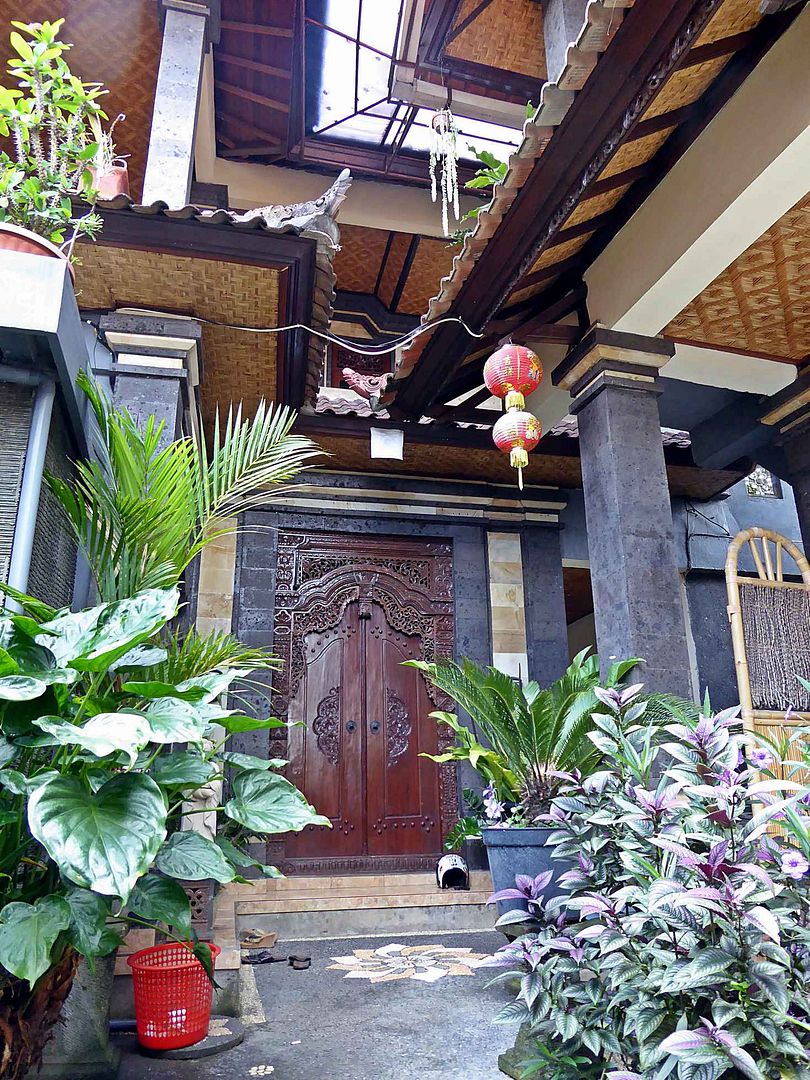 Jangkrik has a total of six rooms, two on the first floor and four on the second floor.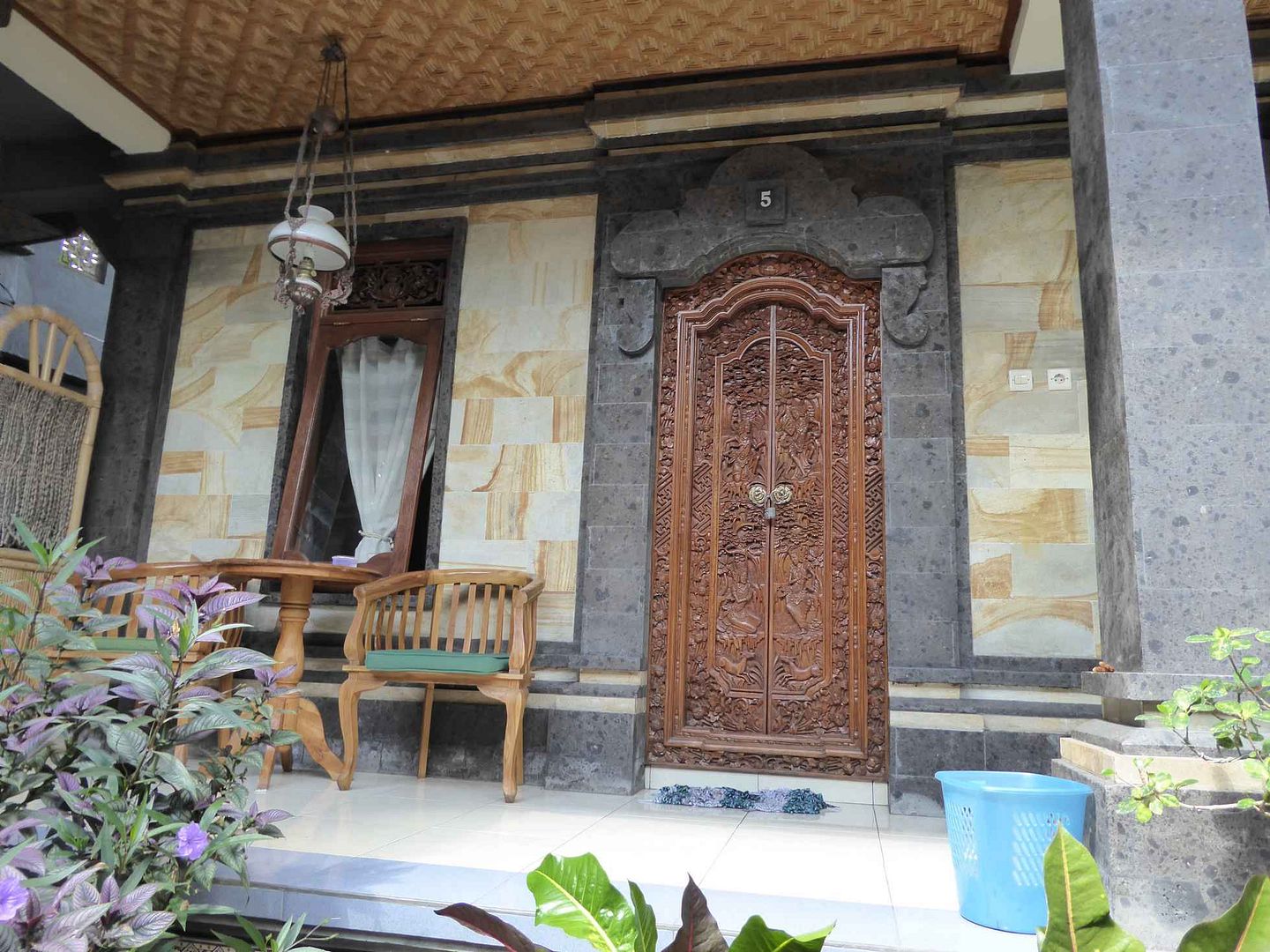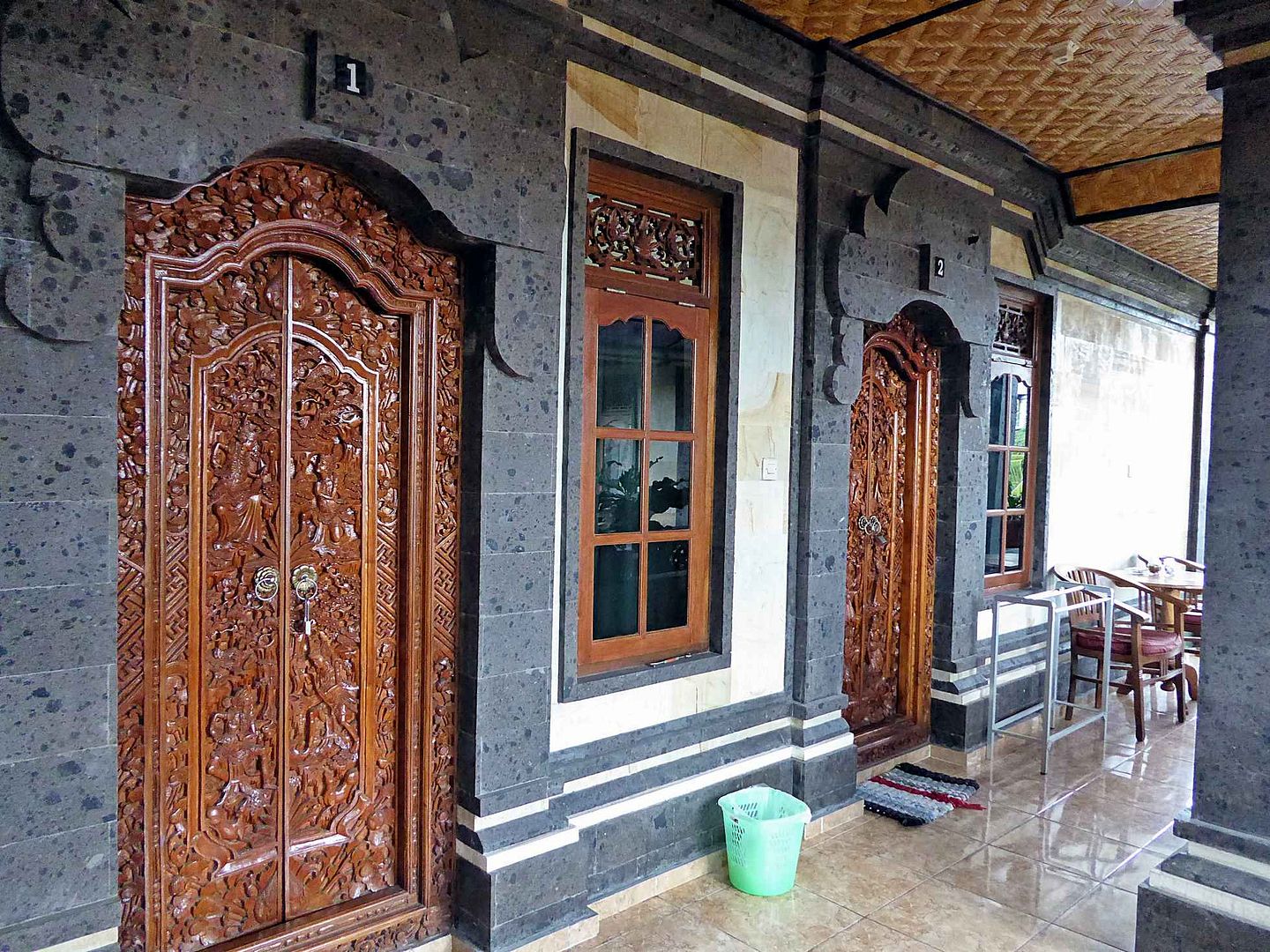 I stayed in room number 1.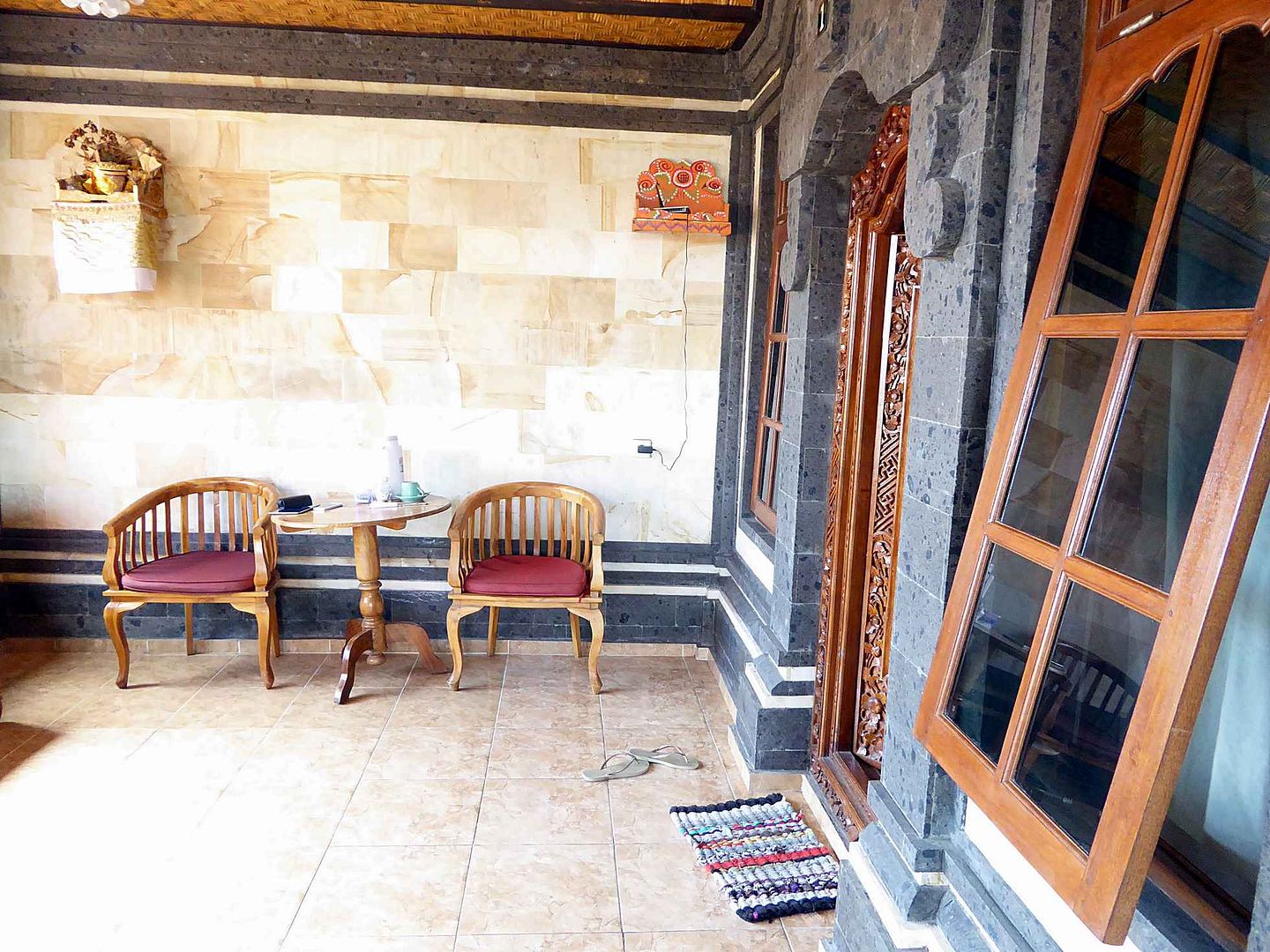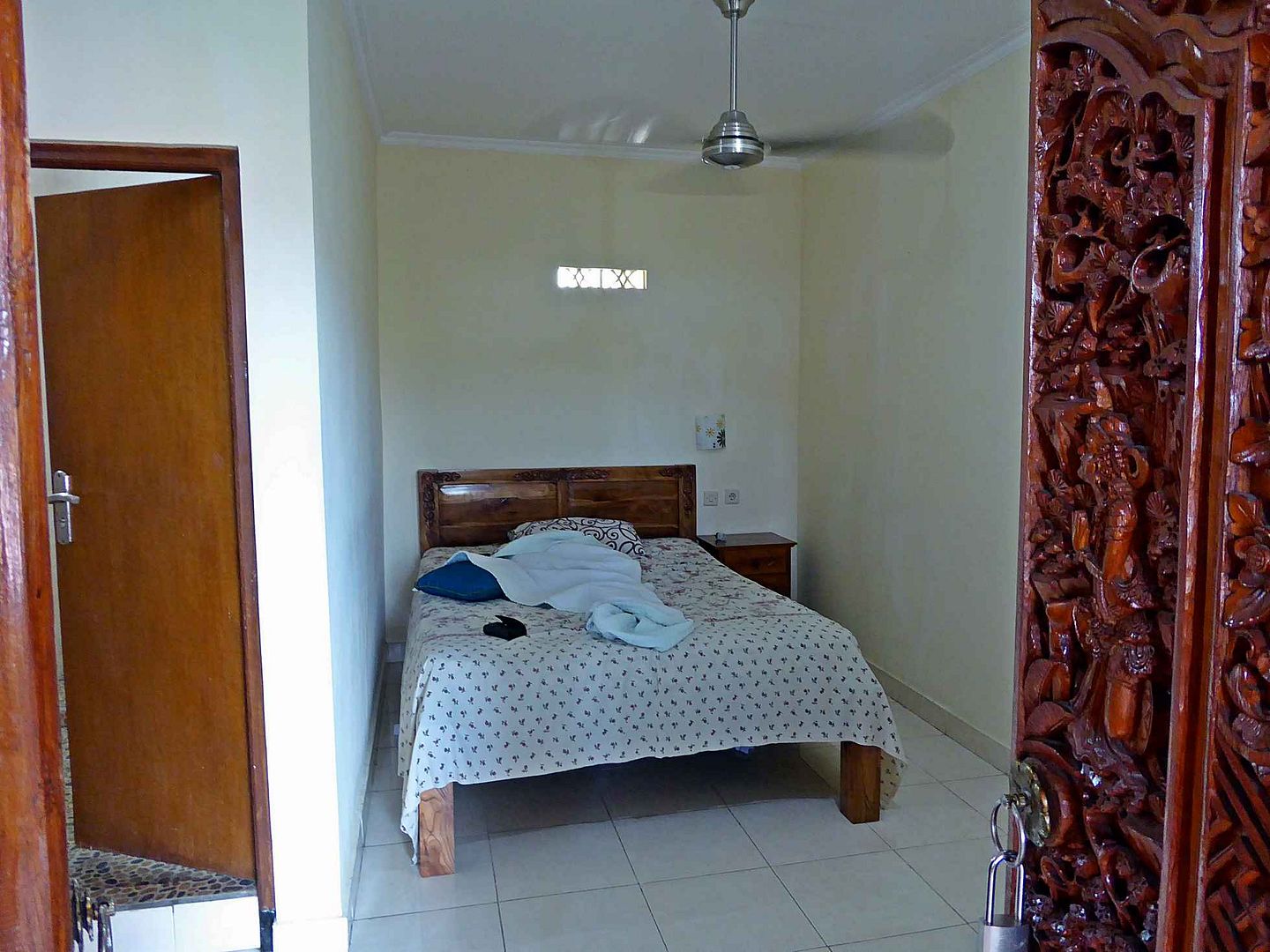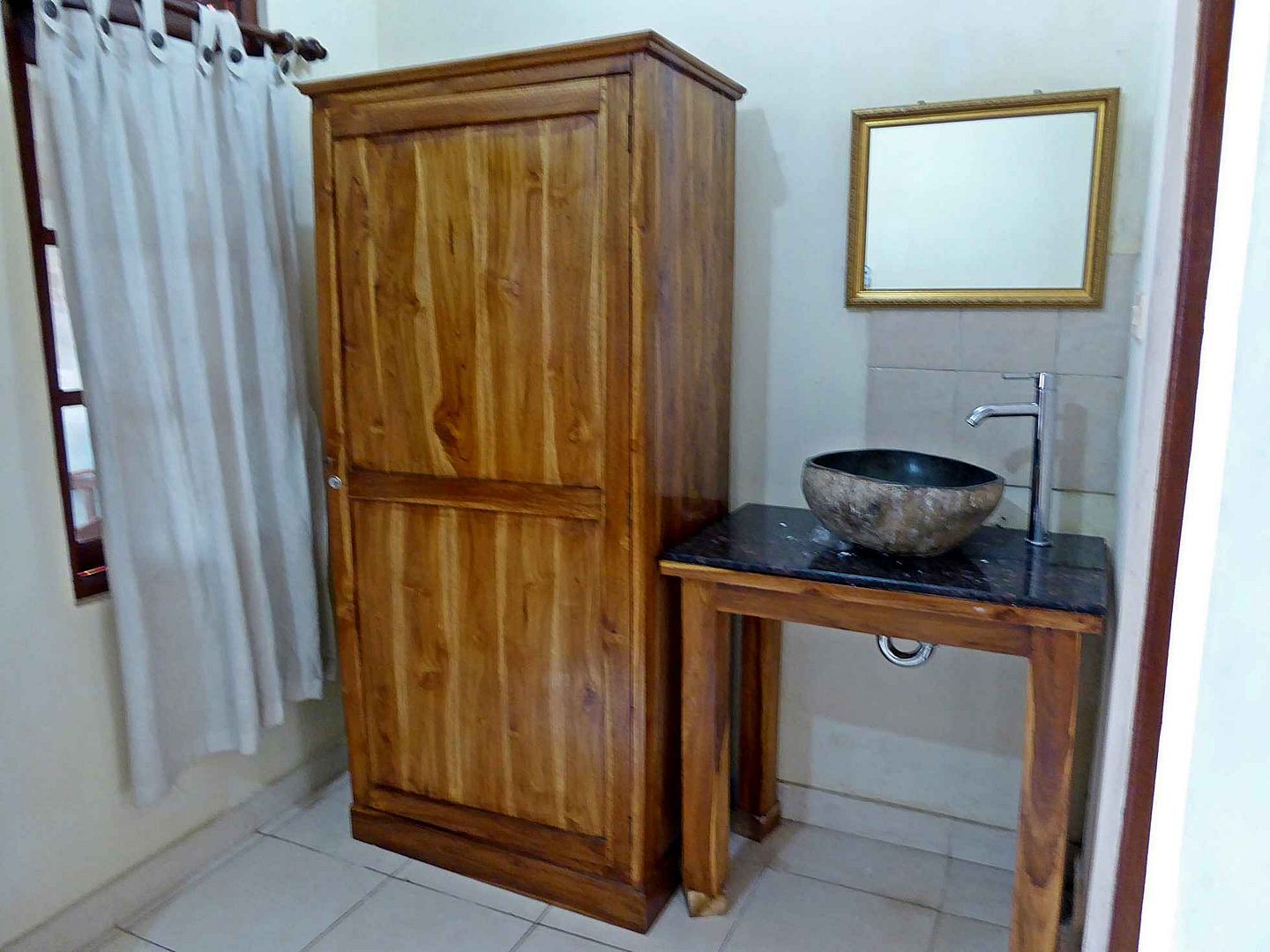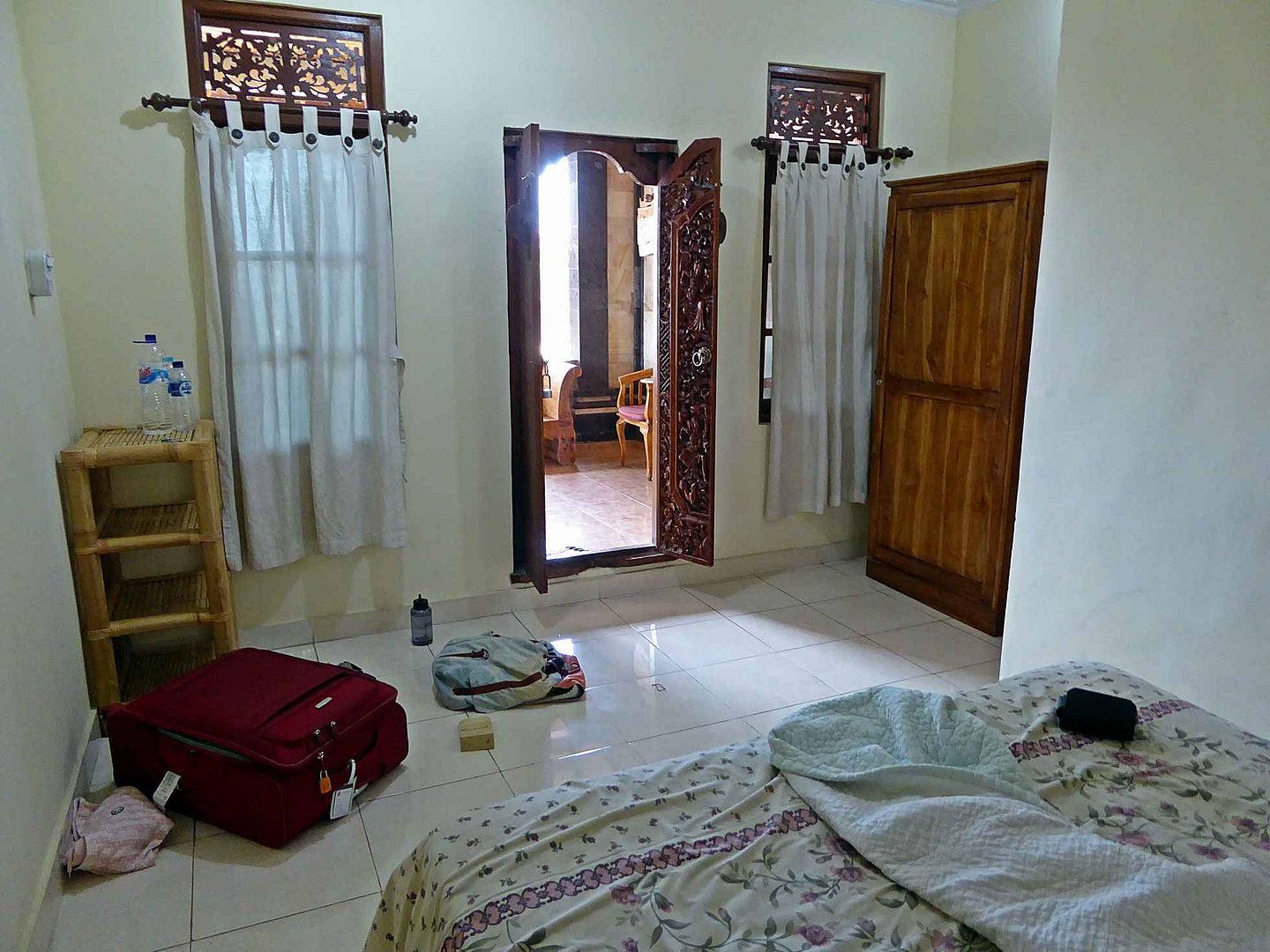 Jangkrik also provides free breakfasts every morning and these are pretty good and filling. Kadek (the mistress of the home) cooks it and rotates the options around. There will be a flask of hot water, tea bags and sugar outside your table every morning!
I'm a late riser, usually about 10+ or 11+. I'll give a holler to Kadek (who is usually downstairs busying) and she'll cook the breakfast. My favourite is the banana pancakes. Each breakfast comes with a savoury main and a platter of fresh fruits.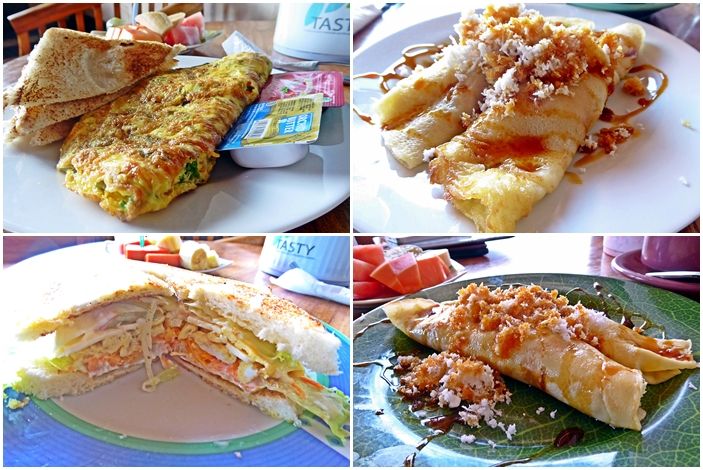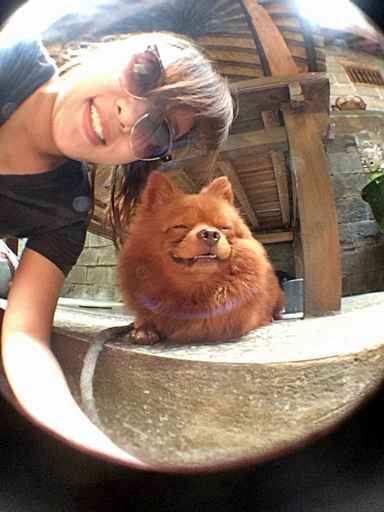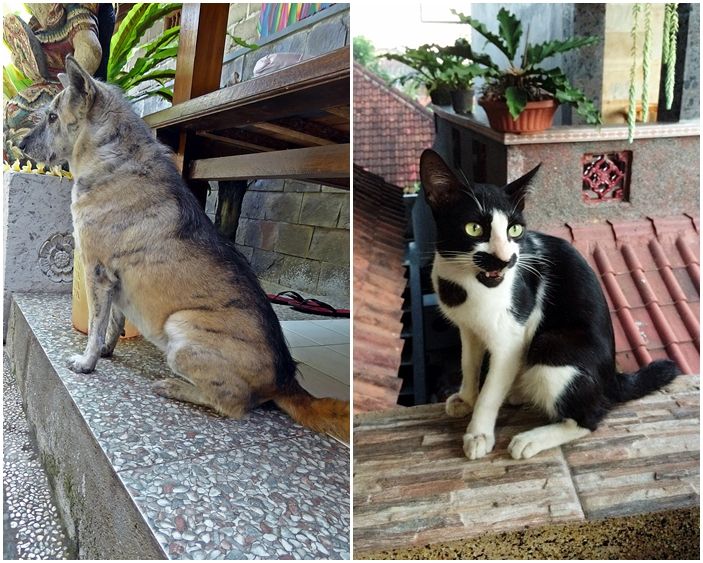 The plus points
The facilities are clean and exactly as advertised.
The room was big and spacious. I could sprawl my luggage and clothes around.
Made and Kadek are helpful and friendly! They even loaned me a nail clipper when I needed one. They are always around for friendly chats and suggestions if you need any. If you'll like to do day trips, they can help arrange for a driver.
The bed is a double (Queen size) and should be good for a couple, if you don't have much action going on. My bed was comfortable but creaky.
Jangkrik is near the official Perama Tours bus station if you're looking to take a shuttle to other areas such as Kuta, Sanur and Nusa Dua.
You can ask for your room to be cleaned if you're staying for a longer time. I didn't know this was an option until my last night.
The not so good stuff
It is quite a distance and a walk to Jalan Raya Ubud where most sights, restaurants and the market are situated. On Google Map, it says 11 minutes walk. I say it's more like 20 – 30 minutes walk real time as you're walking uphill and also, on uneven walkways. However, you can get a ride up to Jalan Raya Ubud on "taxis" easily.
There is wifi available but sometimes it gets patchy and slow at night when all guests are using it. I couldn't load my YouTube videos properly but I'll say generally, Internet in Bali isn't as fast as what I'm used in Singapore.
I really disliked the small trickle of water in the shower! It makes showering painful but I realised, the low water pressure is consistent throughout Bali.
I arranged for airport pick up and my pick up was not arranged. Okay, my bad, I should have reminded them earlier.
Your room is secured by a huge padlock. Each room has two huge windows, without lock. There is no lock to the main compound which means anyone can waltz into the compound. On the first night, I was feeling rather paranoid. What if someone breaks into my room via the window? Then I realise, this is how a Balinese homestay works, don't be so uptight.
It gets noisy at night but that's Bali in general. Enjoy the nature with the roosters crowing, dogs barking and caterwauling!
No mosquito screens, I hope your blood isn't to the mozzies' taste.
Other helpful notes
Expect a 3-5 day delay in replies/bookings and don't be worried about that.
I paid 280,000RP a night in August 2014 and this is the charge for peak season. I emailed Made/Kadek to make a reservation and the rates they gave me was comparable to the booking sites they are on. There is a peak and off-peak charge.
I was there in August and the no air-conditioning didn't affect me. In fact, I caught a mild cold because I had the fan on at level three. By the end of my stay, the fan was on a level one. Some reviews on TripAdvisor complained about the heat, I think they must be from temperate countries. I'm a Singaporean who stays one degree north of equator.
Credit cards are not accepted, be prepared to pay in cash. This means Rupiah.
If you book far ahead like me (I booked a month ahead), send them a reminder about 1 week ahead of your stay.
There is an option of arranging for airport pick up if you like but I'll say there is no need to. The Denpasar airport is thronged with airport pick ups and it gives me a headache simply looking for my name. However, do note that Bali airport is almost mafia-like with unscrupulous taxi touts.
Tips for Ubud
I don't know how people walk up & down the walkways in Ubud in slippers. I wore my shoes most of the time.
I was initially concerned about how I was going to go about Ubud since I am a loser of a driver can't drive. Don't fret too much about it. There are plenty of Balinese men holding "taxis" signages that do one-off rides on the streets, everywhere you go. I think with Singaporeans, we associate taxis with a car. In Ubud, taxis mean scooters, without helmets. There are differing prices, usually about 10,000 to 30,000RP for a ride in central Ubud depending on your luck, time of the day and negotiation powers. I've heard of rides up Jalan Hanoman (towards Jalan Raya Ubud) cost 10,000RP and from the end of Jalan Hanoman to Naughty Nuris, about 30,000RP. Ubud is a hilly and upslope area, don't sweat it, take a scooter. There is usually a handle on the back seat (near your bum area), that's where you hold on. You can rent a bicycle if you like but it's not going to make the upslope any easier.
There doesn't seemed to be much options to buy a SIM card in Ubud. You can check out this TripAdvisor forum for locations. I got mine at the airport but to cut a long story short, I felt ripped off because I finished my 2GB data in a week's time.
Plenty of female solo travellers staying here, no worries on that