Bali (Legian): Kubu Kauh Beach Inn
If you're in Bali for a happening beach holiday, tourists typically veer towards Kuta or Seminyak  for their hotel. Since I was on an extended two-week trip and I'm not a picky person, I don't have to stay in a nice hotel. My picks usually lean towards flashpacking (which is sort of a more upscale backpacking) or boutique hotels.
There are some hostels in Kuta and Seminyak that go quite cheaply but they weren't an option for me because I wanted my own room and didn't want to deal with noise or party-goers. Man, I'm on holiday. So Legian which was smack between Kuta and Seminyak sounded like a perfect spot for me. It's easily accessible to both areas and sounded more laid back.
It took a lot of Googling and research before I found Kubu Kauh Beach Inn. On TripAdvisor, the Inn does not have a lot of recent reviews and seemed to have just gone through an overhaul. The inn is more like a home stay as compared to a boutique hotel as it is operated by a local family.
Initially when I arrived, I had some issues with room availability because I had my dates swopped around. Thankfully, they managed to sort things out. If you're heading to Kubu Kauh, here's a guide to walking into the place because even after staying for 4/5 nights, I still get lost in this maze.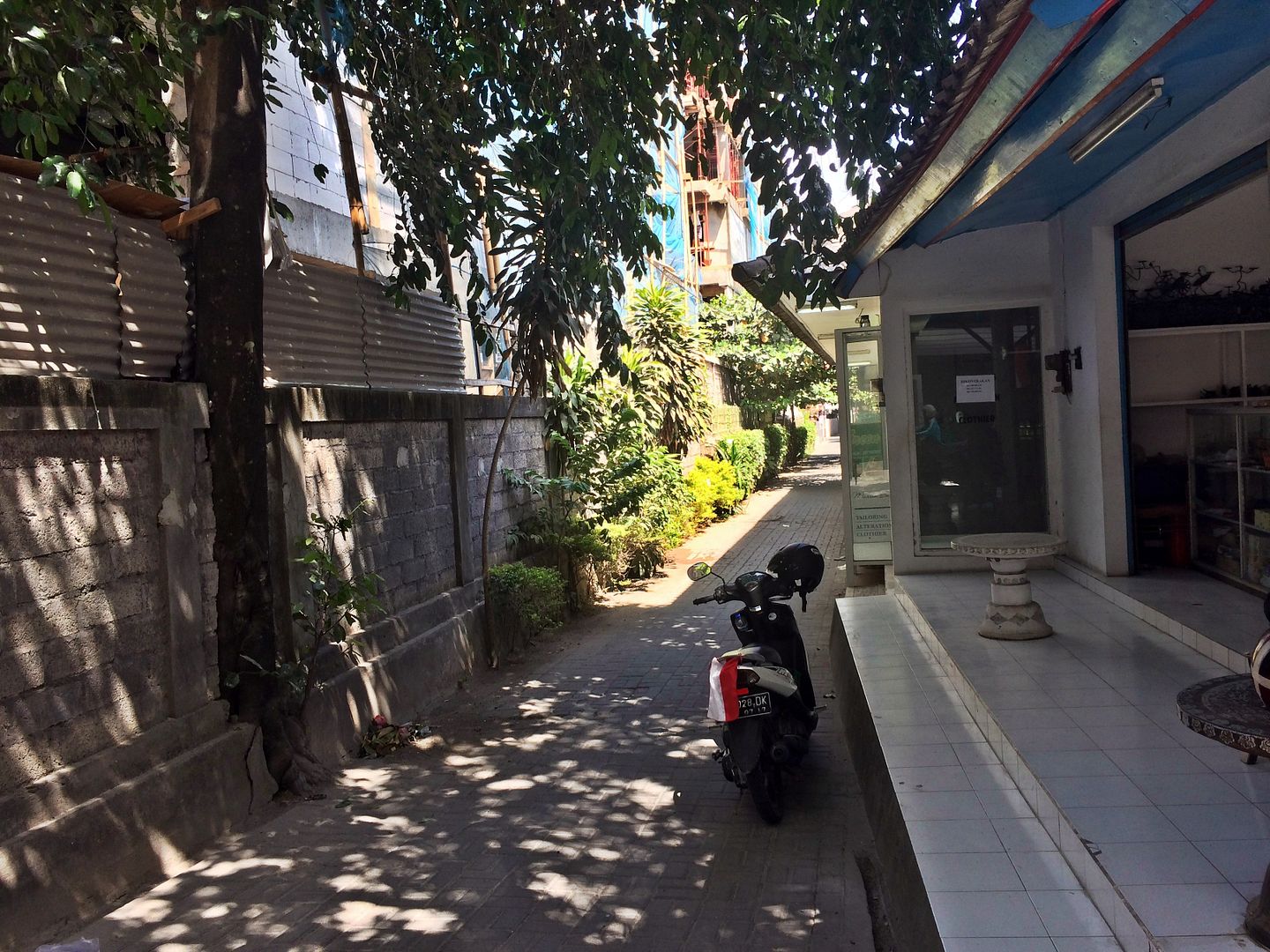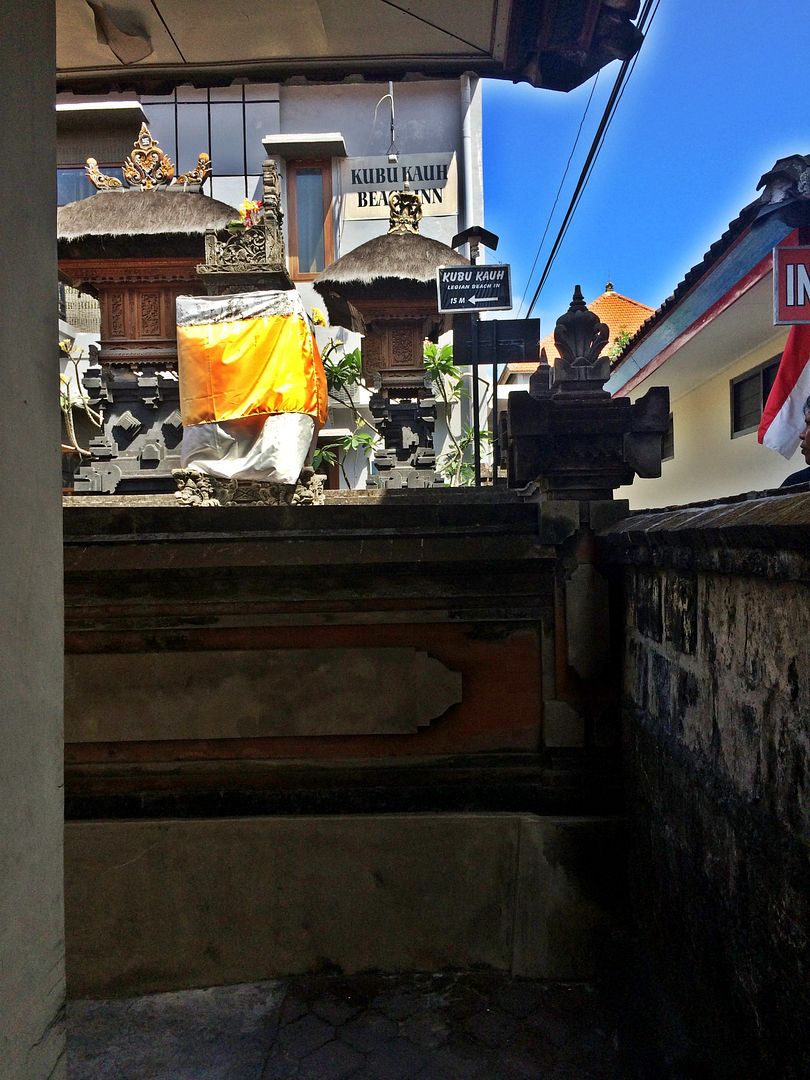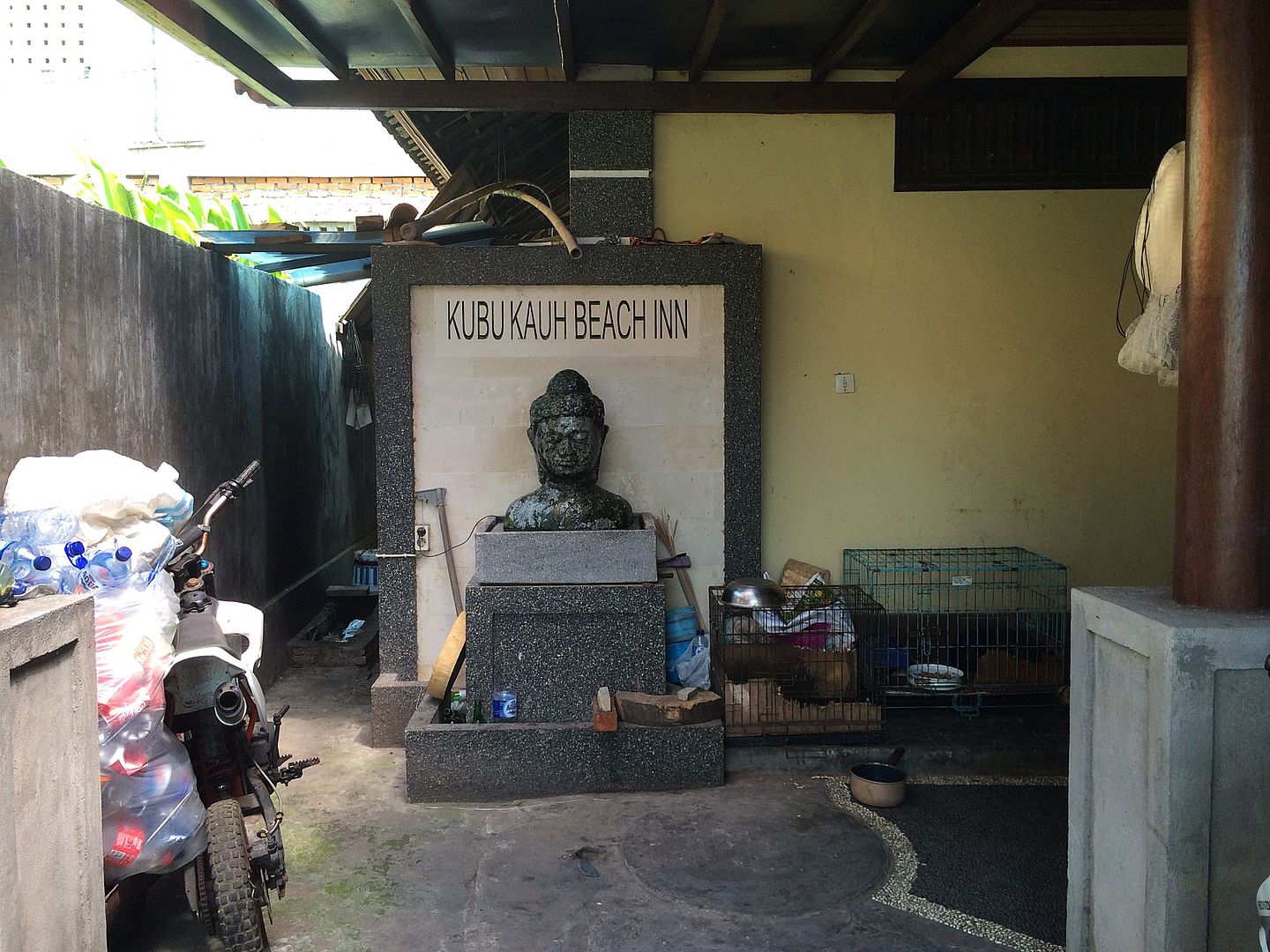 Congratulations on navigating the maze!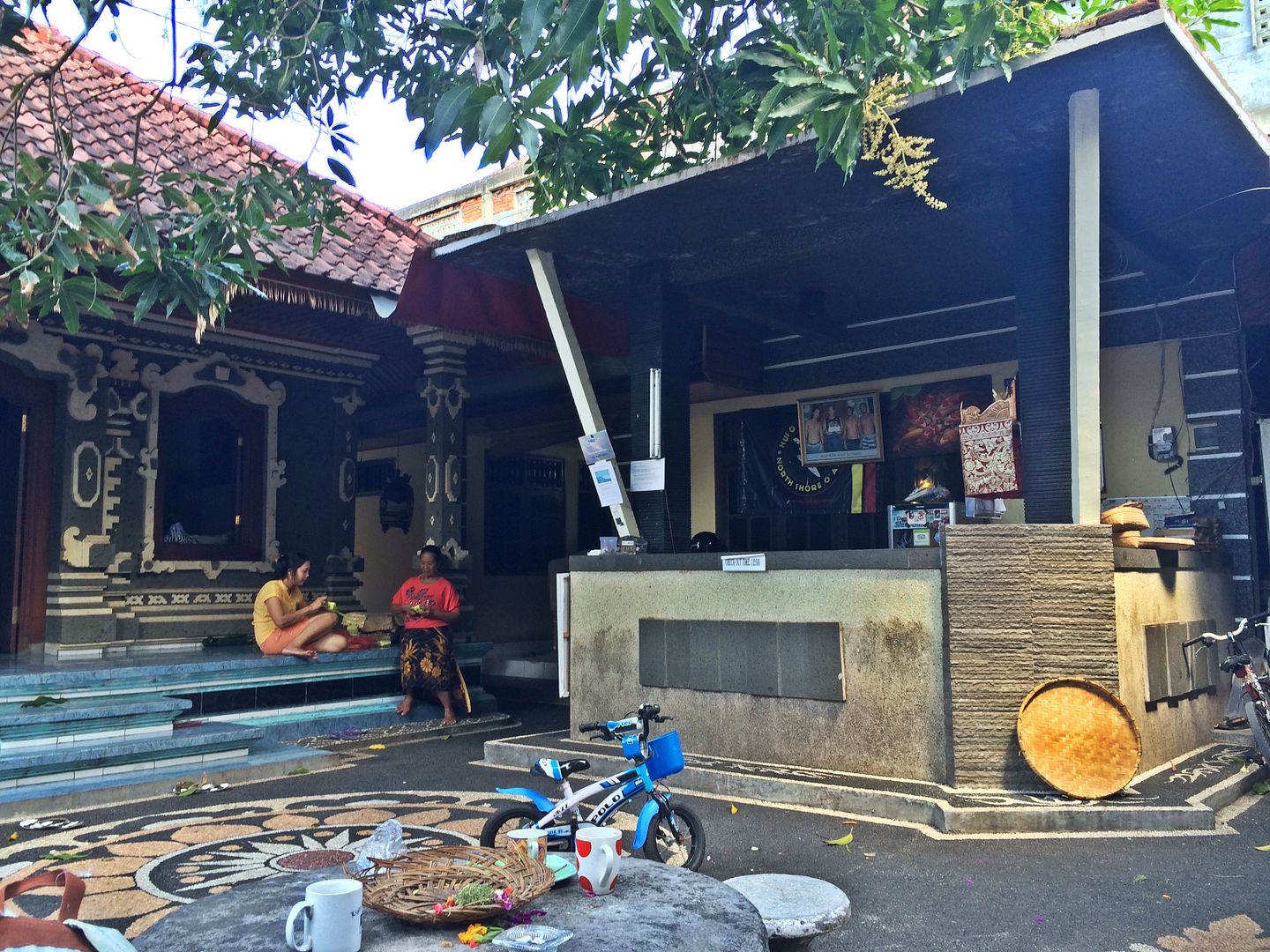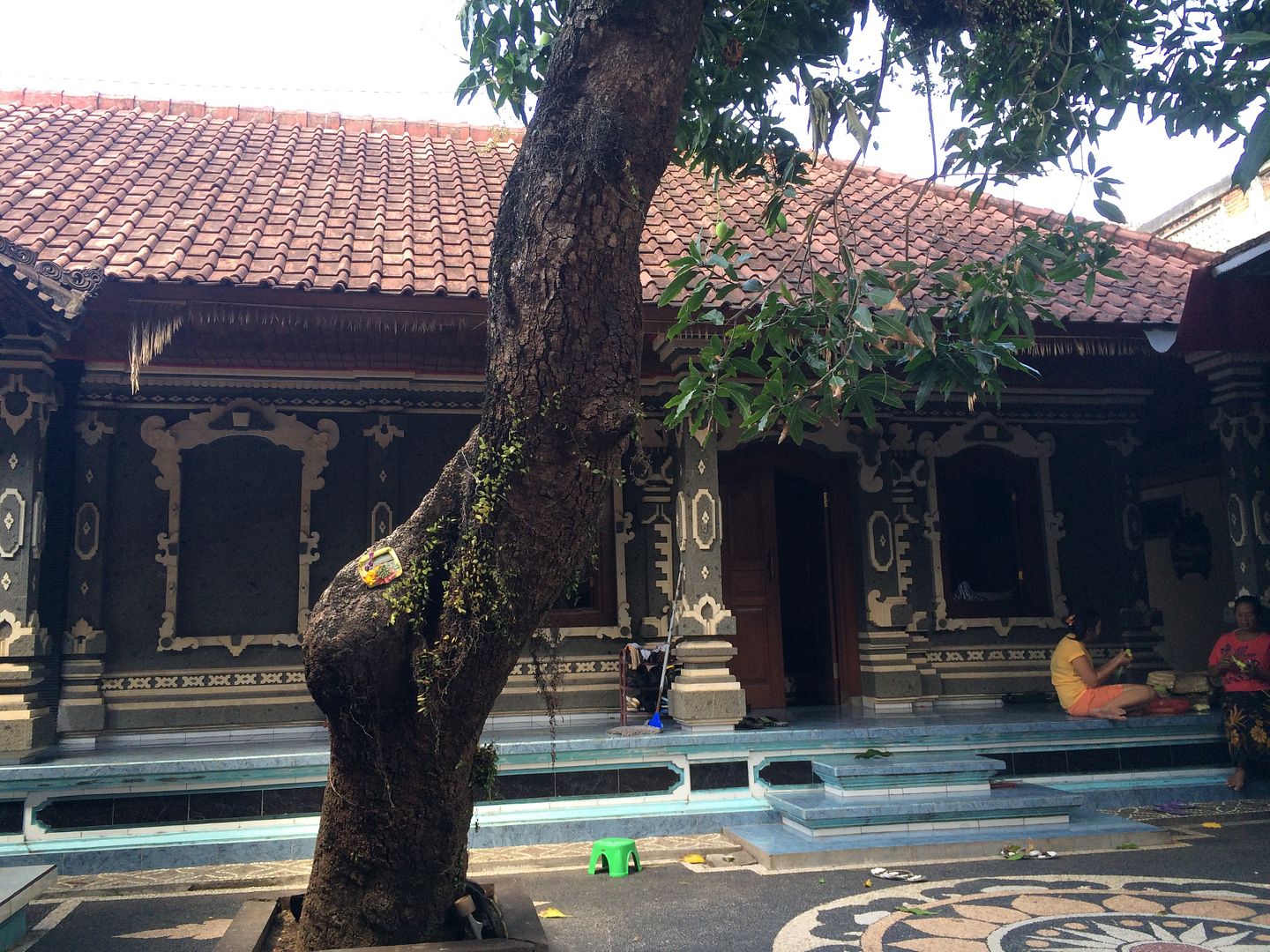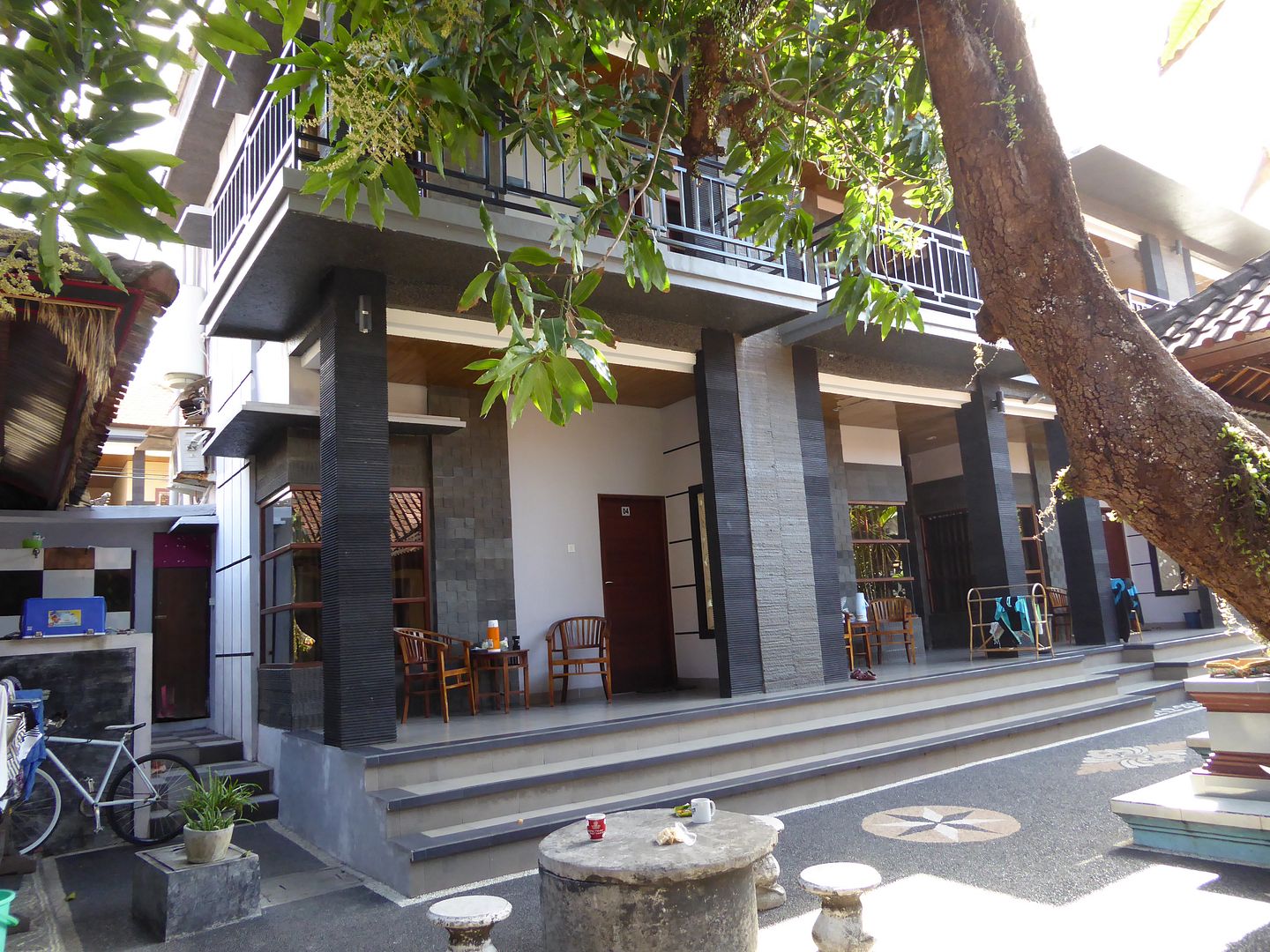 I thought it was quite unique because of the mix of traditional and modern living spaces.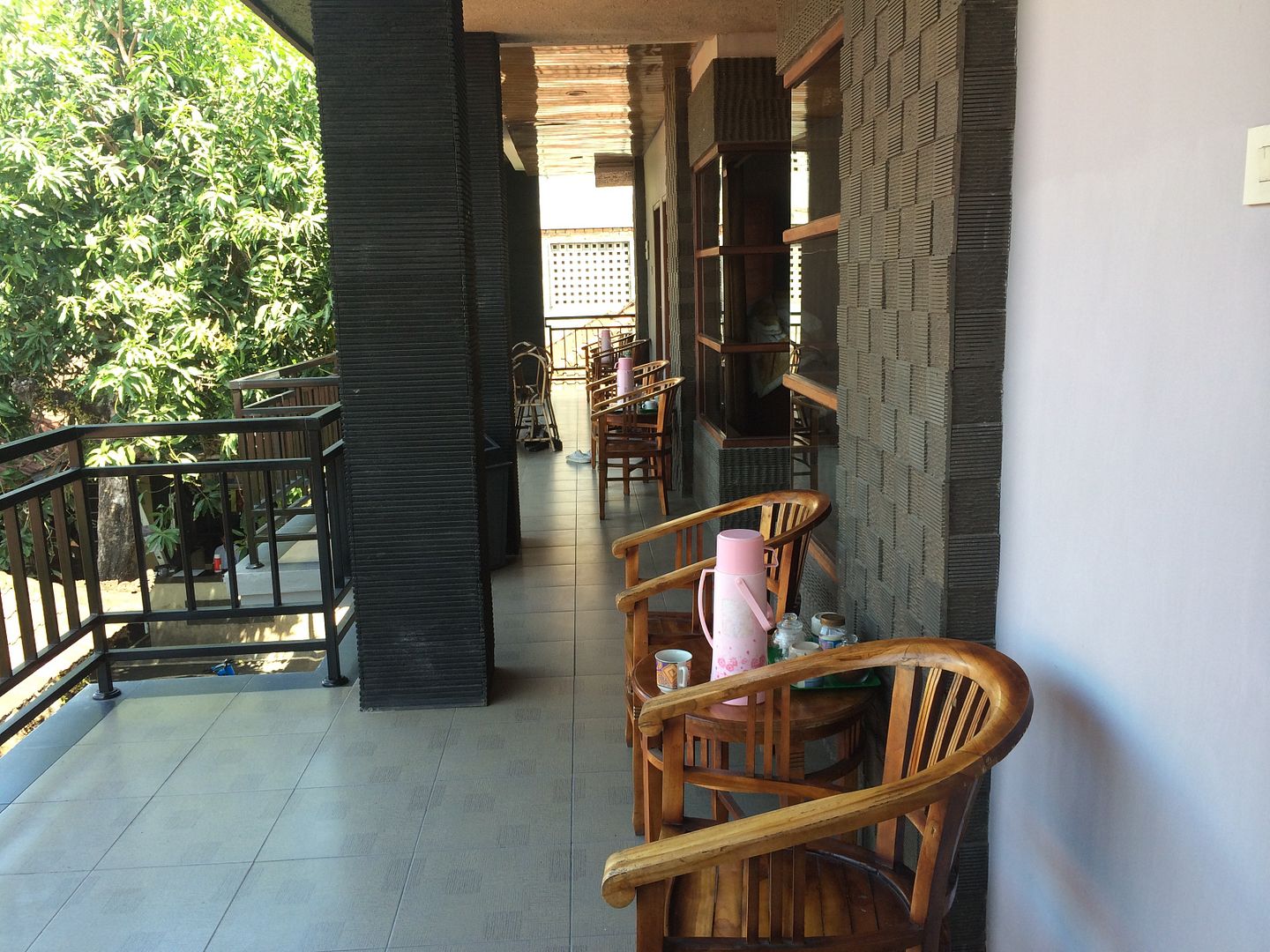 There is free hot water (kept in a flask) with tea bags and coffee. It's nice to hang out in the morning.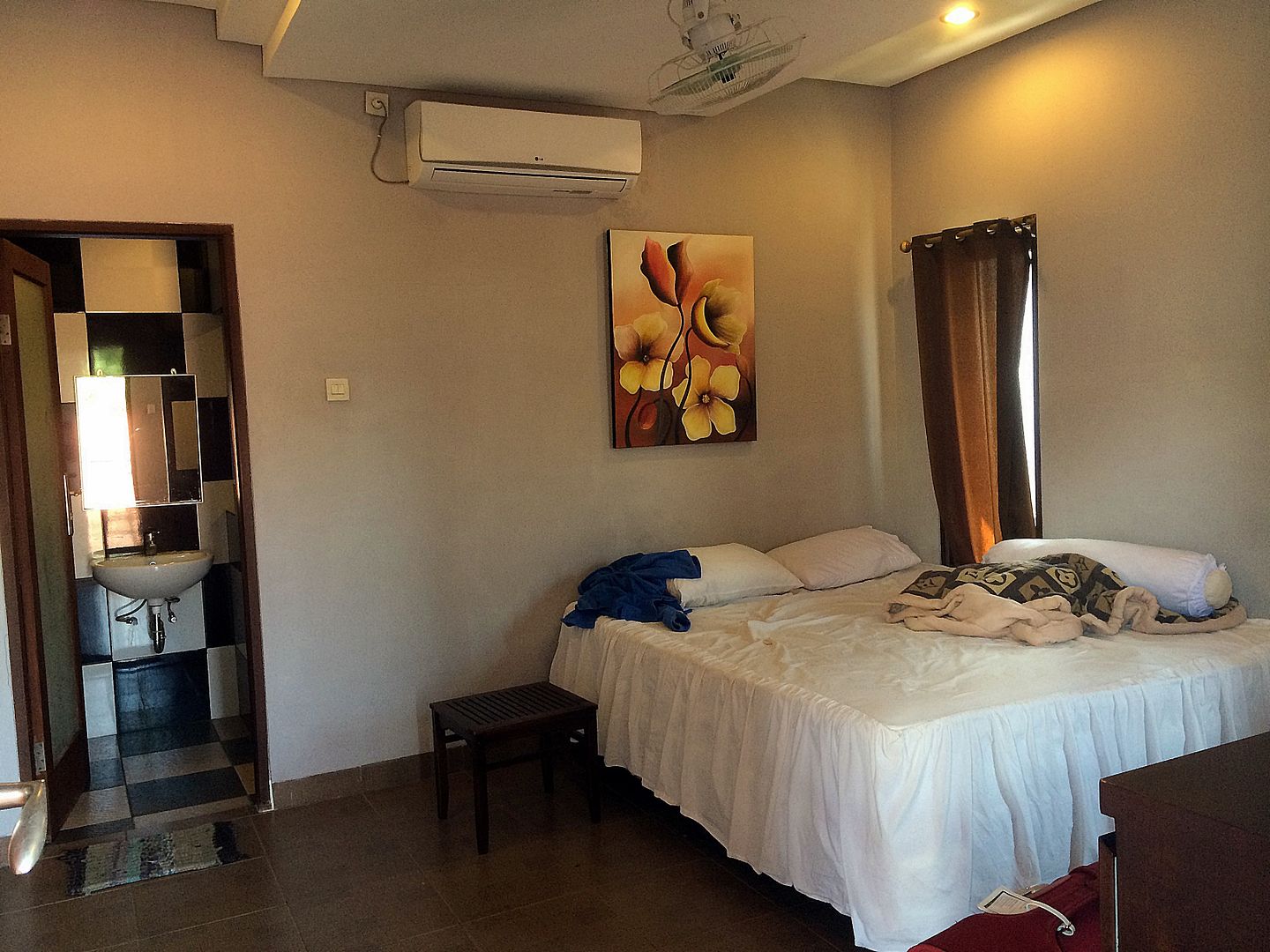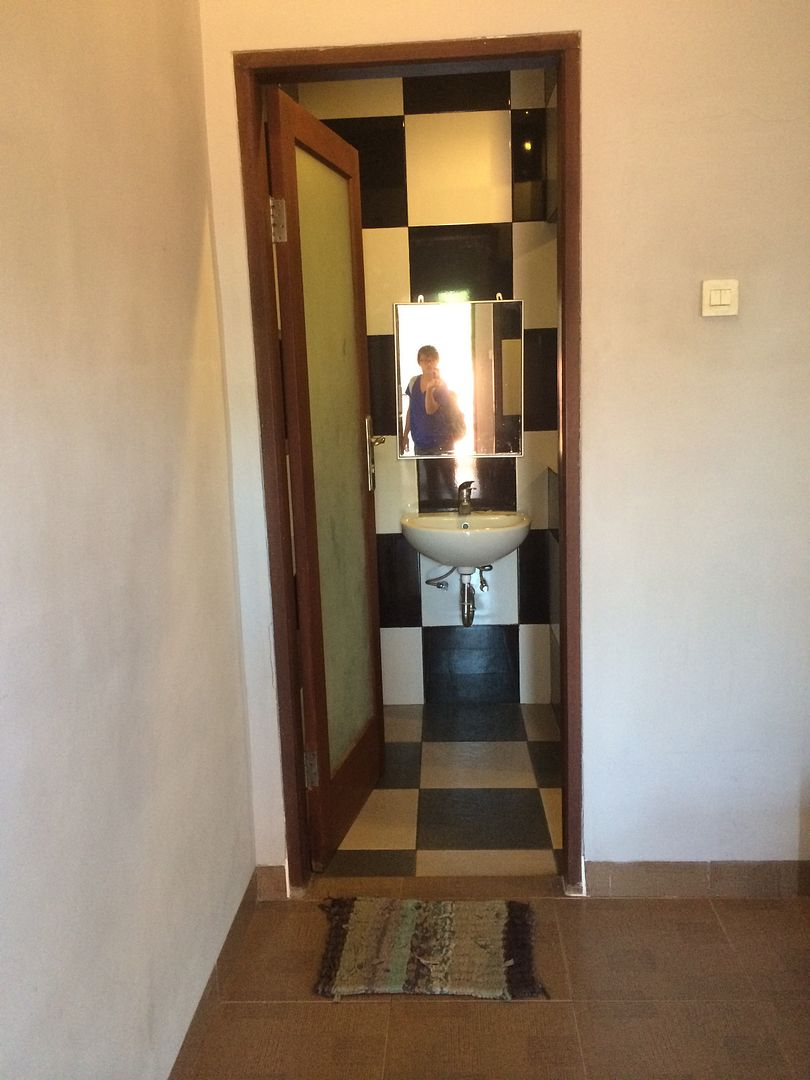 Over all, I think it's a simple and cosy space but definitely not for the picky. The highlight of my stay: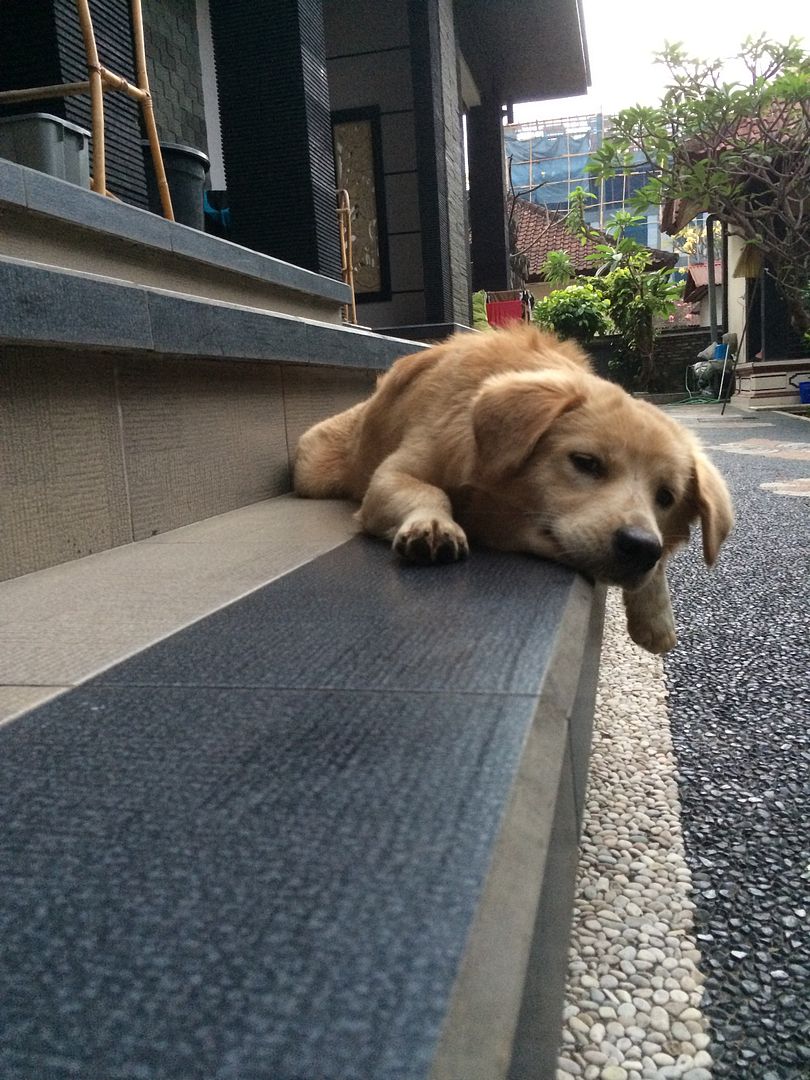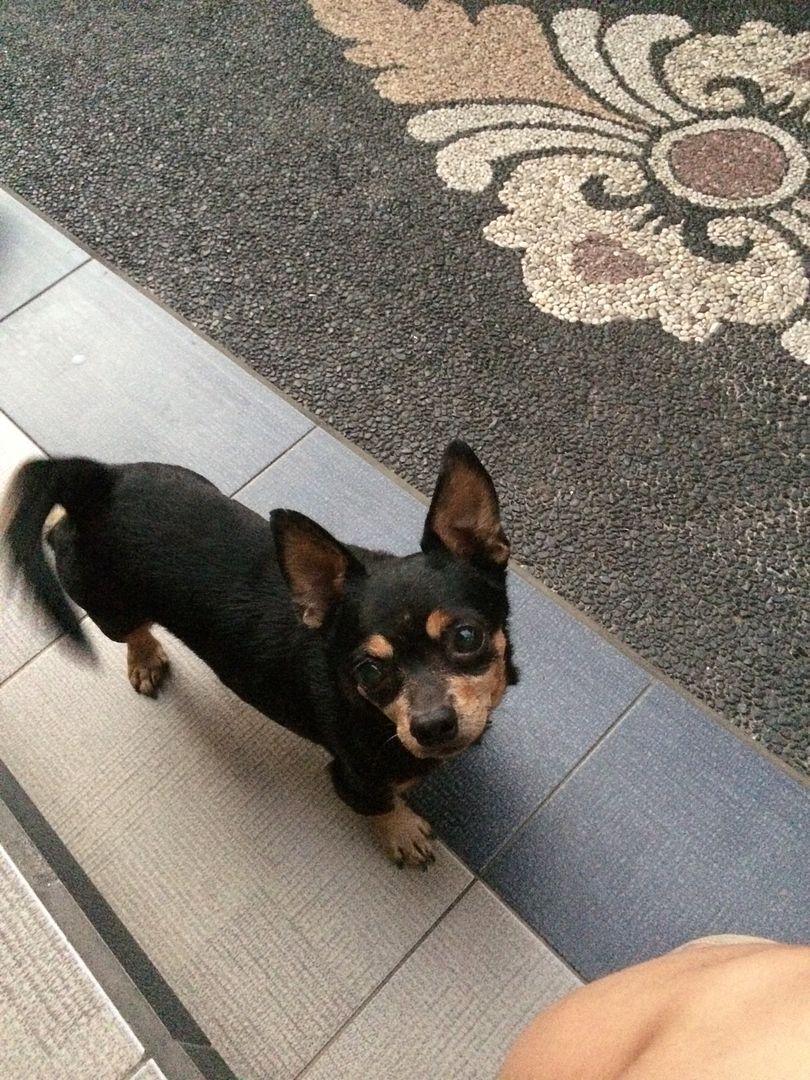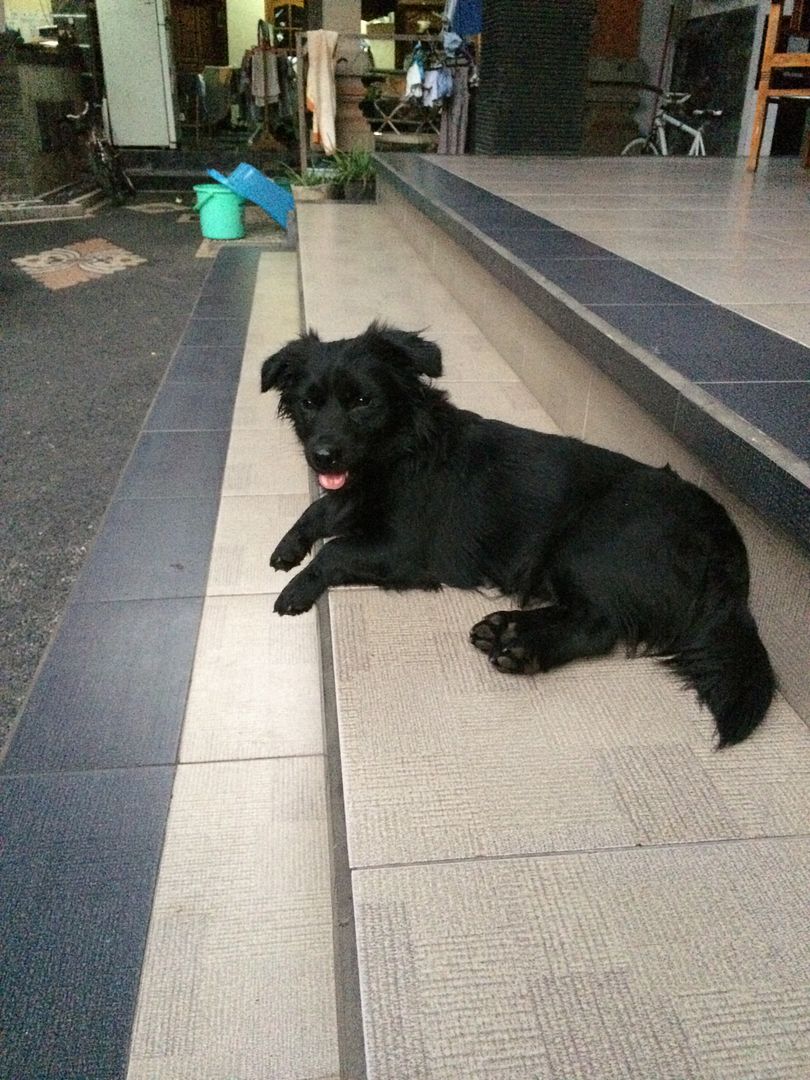 Kubu Kauh Beach Inn is also listed on AirBnB but I recommend that you book via their website instead as it is way cheaper. I have no idea why too, probably, it's a cut that AirBnB takes.
The good stuff
Situated in a quiet area with a local family that is very friendly and warm!
One of the most affordable stays in the area with air-conditioning and an en-suite toilet. There are non-airconditioned rooms that go for a cheaper price.
Convenience store and restaurants just round the corner, so is the beach!
The Kubu brothers are experienced surfers and can provide surf guiding lessons. They also can help to organise tours around Bali.
The not so good stuff
The area gets rather quiet and dark at night. If you're a lone solo female traveler, just take heed and walk very quickly.
I have mentioned this before but I really dislike the thin water stream from the showers. The low water pressure seems to be consistent throughout Bali.
Single power point — but this seems to apply to most cheap stays in Bali.
Enjoyed my stay with the Kubu family and this will definitely be an option for me if I am in the area again.
Kubu Kauh Beach Inn Legian
Jl Lebak Bena, Gang Senen
Legian, Kelod, Kuta, Bali
Website: http://www.kubukauhbeachinnlegian.com