Sydney Fish Market
Is Sydney Fish Market worth the hype?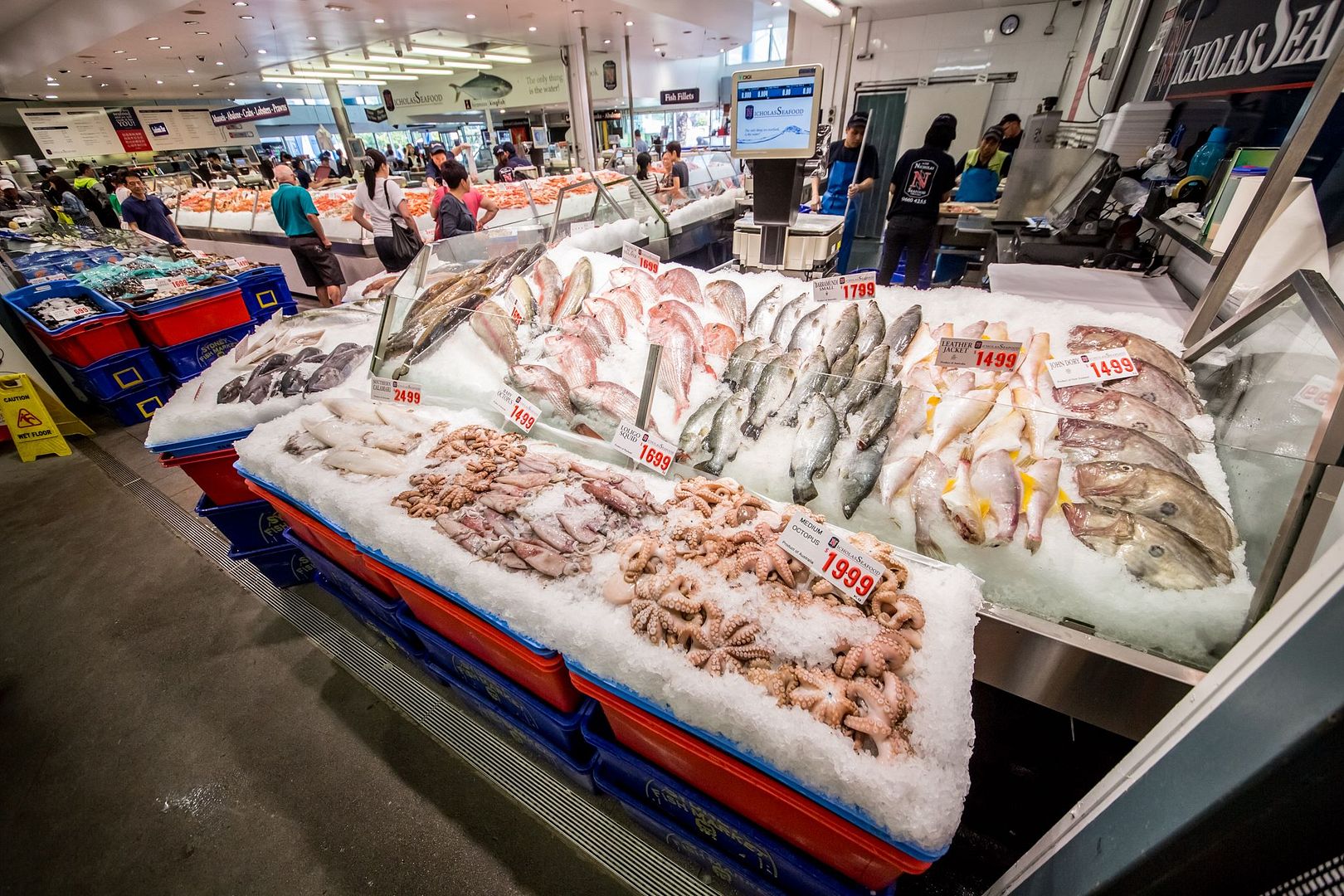 If you have been to the famed Tokyo's Tsukiji's market, you'll probably find Sydney's a little too tame. The western fish market is a great starting entry fish market for the unknown: it is not as noisy, crowded and a whole lot cleaner.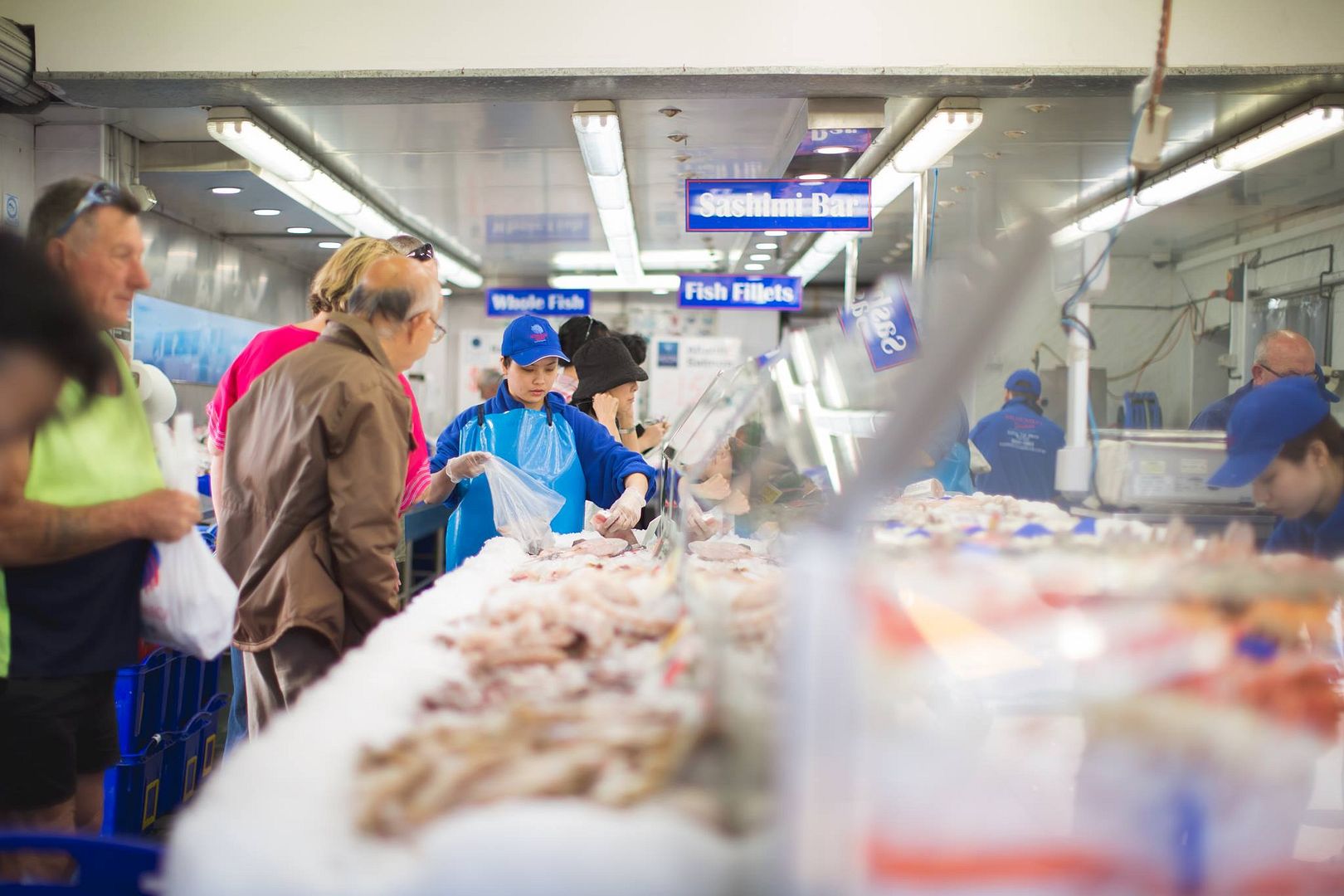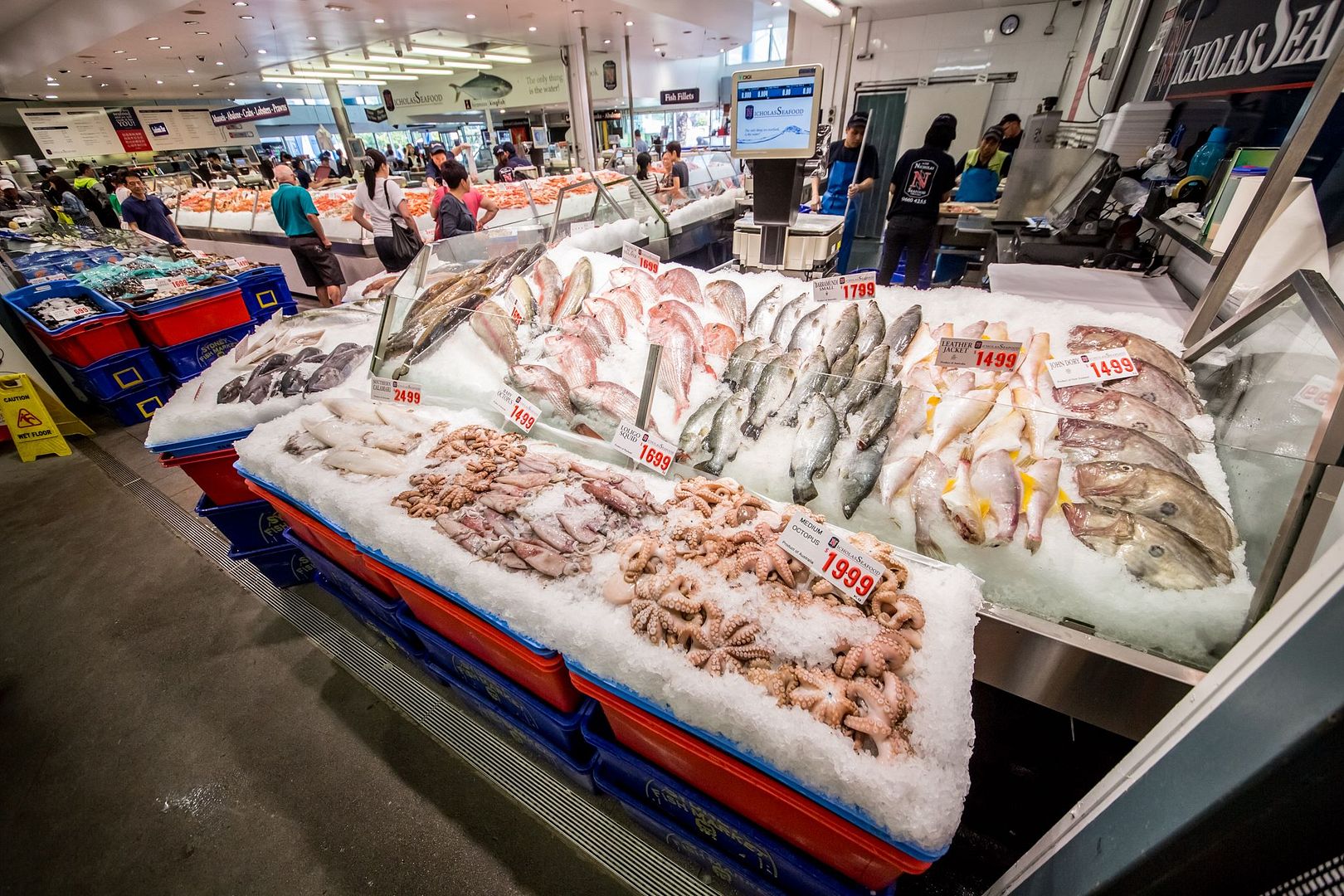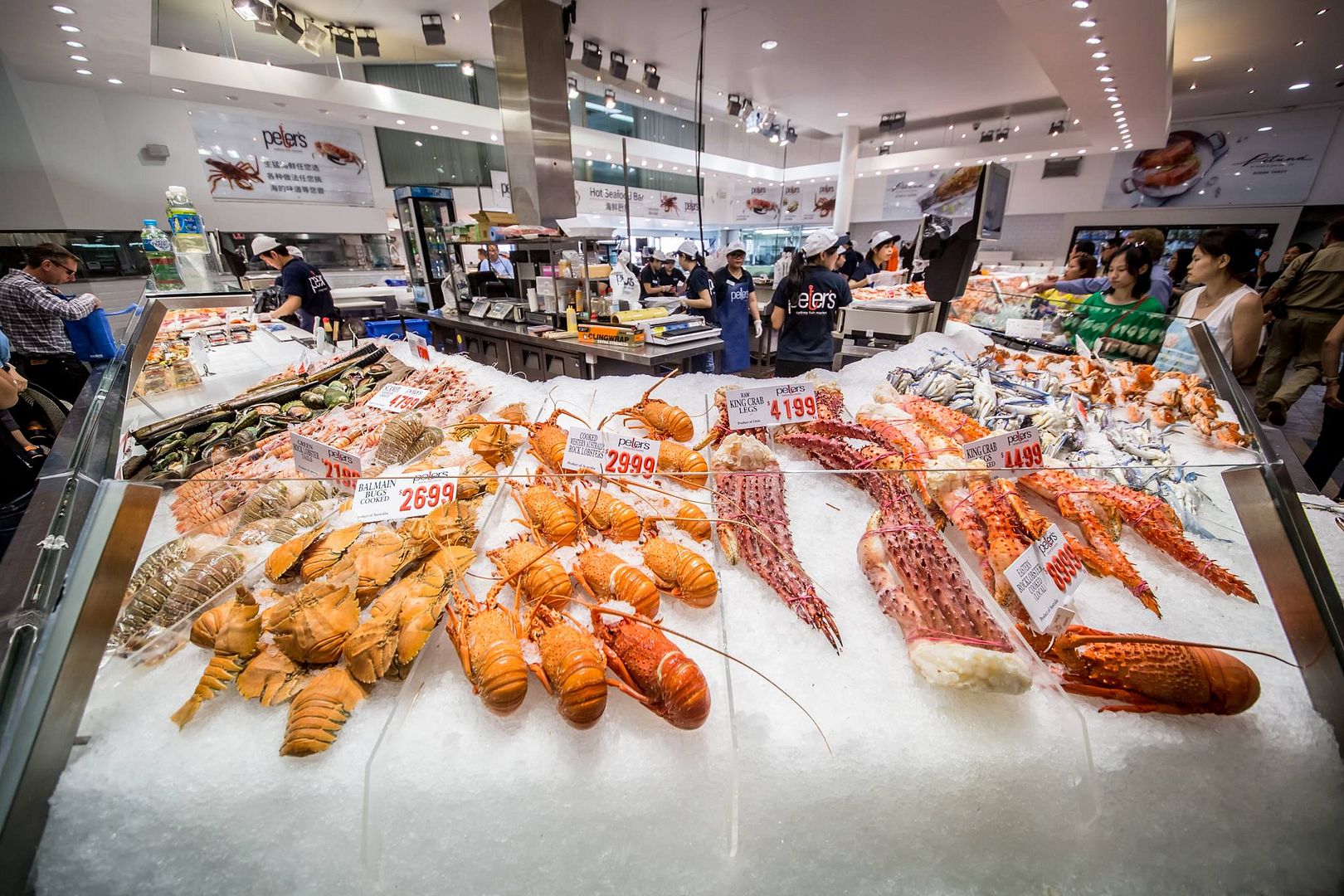 You'll find rows and rows of lobsters. Supposedly, this is the renowned item of the market.
Perhaps, if you order an entire lobster, have it cooked with noodles like what most of the Asians there were having, you'd get the bang out of your buck.
We were on our mission to feast across Sydney with precious tummy space, so we were for bites across our favourite seafood.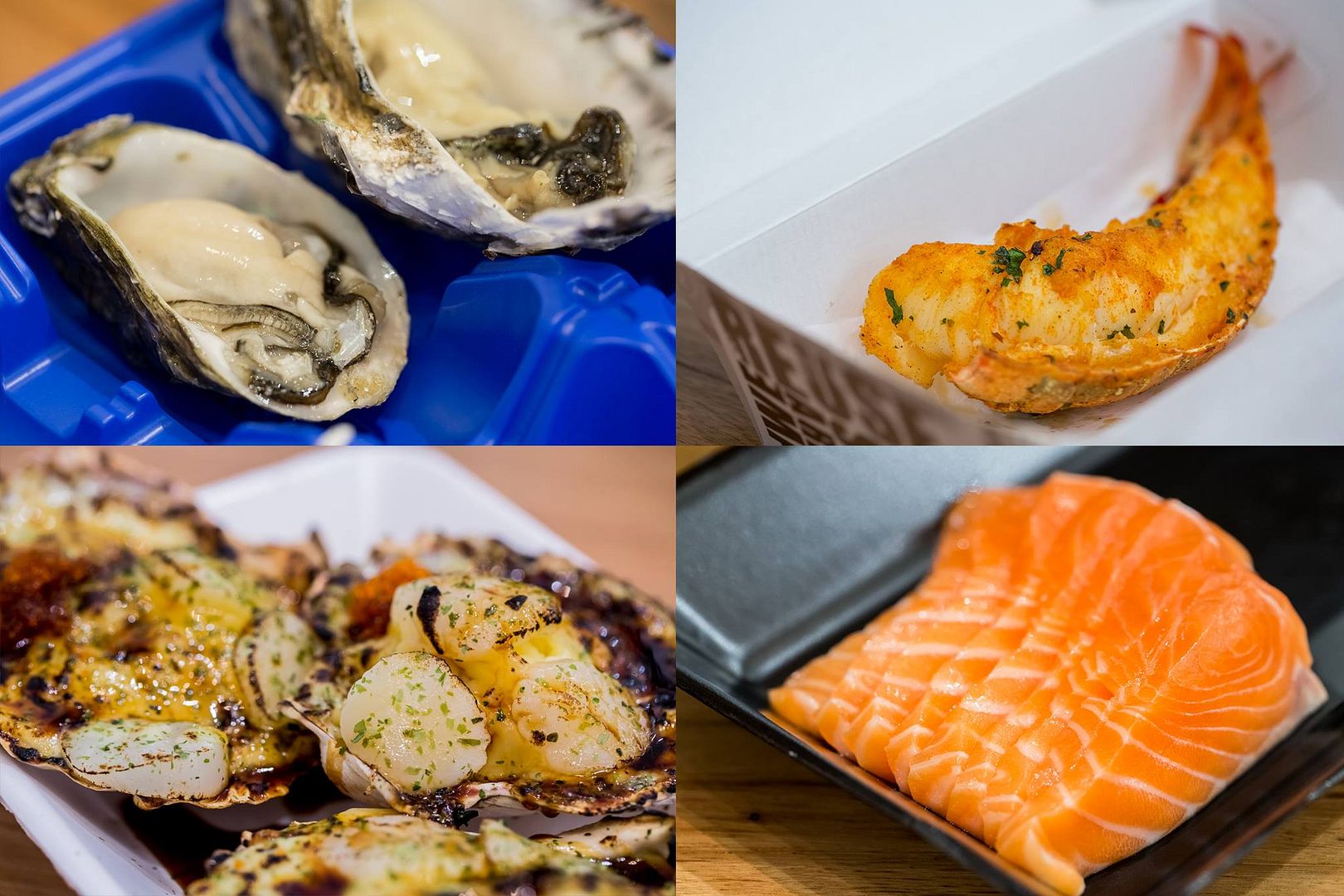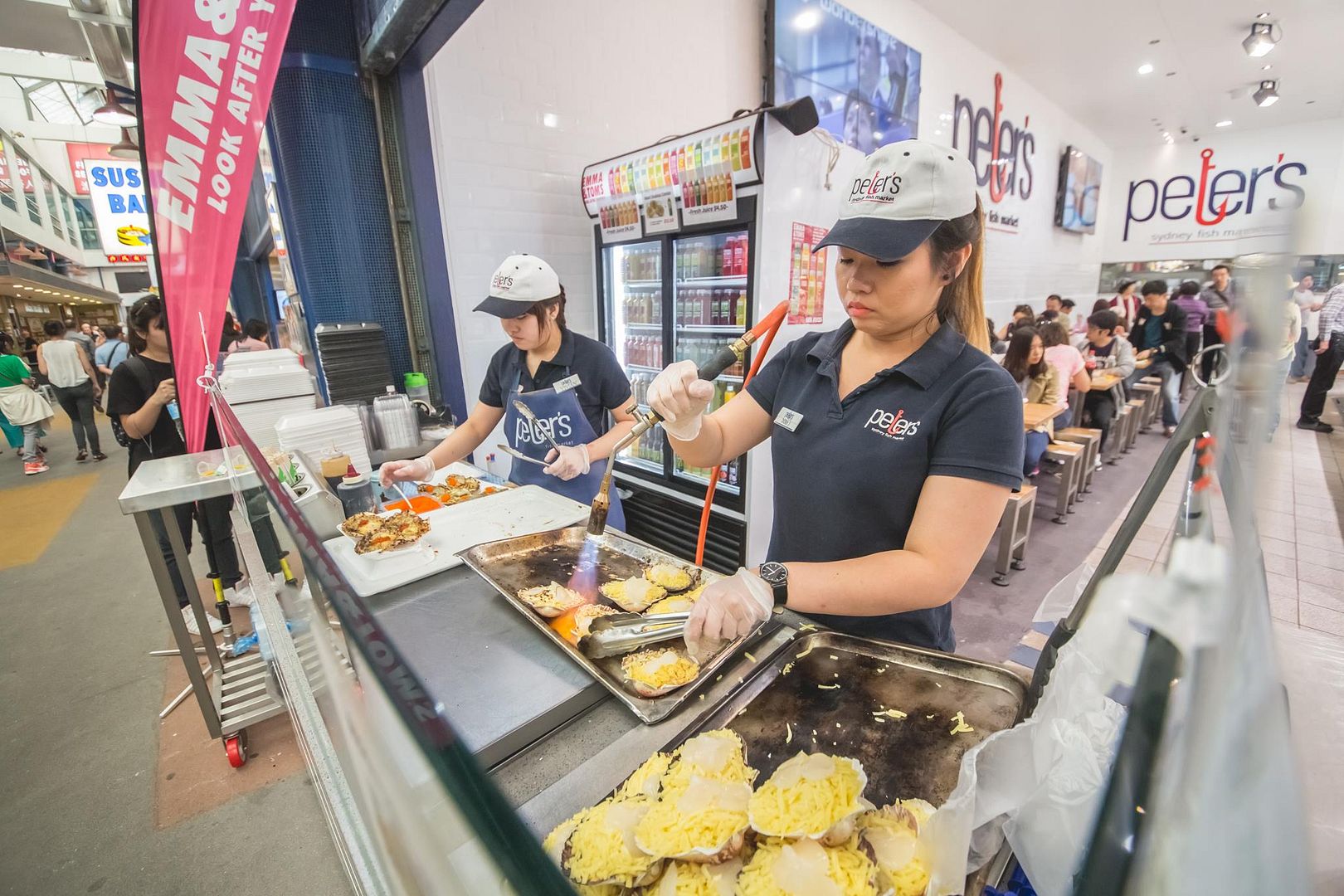 This was my favourite item: Aburi scallop topped with cheese on a bed of rice.
Our mini seafood lunch came up to AUD28 for two:
A set of 3 Aburi scallop topped with cheese + 1 juice (AUD12)
2 large oysters (AUD7)
100g of salmon sashimi (AUD6)
Grilled lobster tail (AUD12)
I missed out on toothfish sashimi which I really wanted but could not get a small portion. The grilled lobster tail was an absolute letdown – it was rubbery and tasteless.
My take: Visit if it is on your way for a fresh seafood lunch available in small portions at budget prices. We actually took an hour's trek from The Rocks' Foodie Market because the weather was nice and cooling.
Paid tours are available to view the fish auction in the mornings.
| | |
| --- | --- |
| Attraction | Sydney Fish Market |
| Address | Bank St & Pyrmont Bridge Road, Sydney NSW 2009, Australia |
| Opening hours | 7am – 4pm mostly |
| How to get there | Wentworth Park Light Rail |
| Google Map | Sydney Fish Market |
Pictures by the talented Camistry Lab.