Overland journey to Bangkok: trains, bus and ferry
I have no idea what on earth possessed us to do the long route to Bangkok. In total, we spent about 11 hours + 20 hours = 32 hours (inclusive of transfers) taking a long road trip up to Bangkok.
Yes, I know there is a shorter route. Hey, where is your sense of adventure? We travelled in late Dec, spent New Year's Eve in Bangkok and flew back to Singapore via Scoot.
One way road trip to Bangkok
No.
Route
Type
Price
Time 
Link
1
Singapore to Butterworth
Sleeper bus
45SGD
10hours
Starmart Express via RedBus
2
Butterworth to Georgetown
Ferry
RM1.20
15 mins
Penang Port
3
Georgetown to Butterworth
Ferry
0
15 mins
Penang Port
4
Butterworth to Padang Besar
Train
#9500 /9208
RM29
2h 25 mins
12go.Asia
5
Padang Besar to Hua Lumphong
Sleeper train #46
1225THB
17h 10mins
12go.Asia
Total costs in SGD: $103.69
Time spent (not including land transfers): Approx 32 hours
We booked all train rides and bus rides about 1 month ahead. There is no need to book ferry rides. The booking was really simple once you figured out how you are going to reach Bangkok.
Why did we do it?
My roomie and I always enjoyed road trips and we were inspired by this Tripzilla article that travelled to Bangkok by train entirely. Instead of doing the entire trip by train, I decided to break it up to include all forms of overland public transport – bus, ferry and train.
Would I do it again?
Probably not, it was an experience to be completed once and then dusted off.
What I didn't mention: I suffered from a horrible case of stomach flu on the train which resulted in me puking and running a fever for two days. Don't drink any iced drinks on the train folks! It was definitely not the pleasant being sick while stuck in a metal tube for over 16 hours
Part 1: Bus to Penang
The bus ride was pretty uneventful. It was like any other tour buses with trips to Malaysia with 1-2 pit stop for toilets.
The bus ride was comfortable enough, about 10 hours with reclined seats.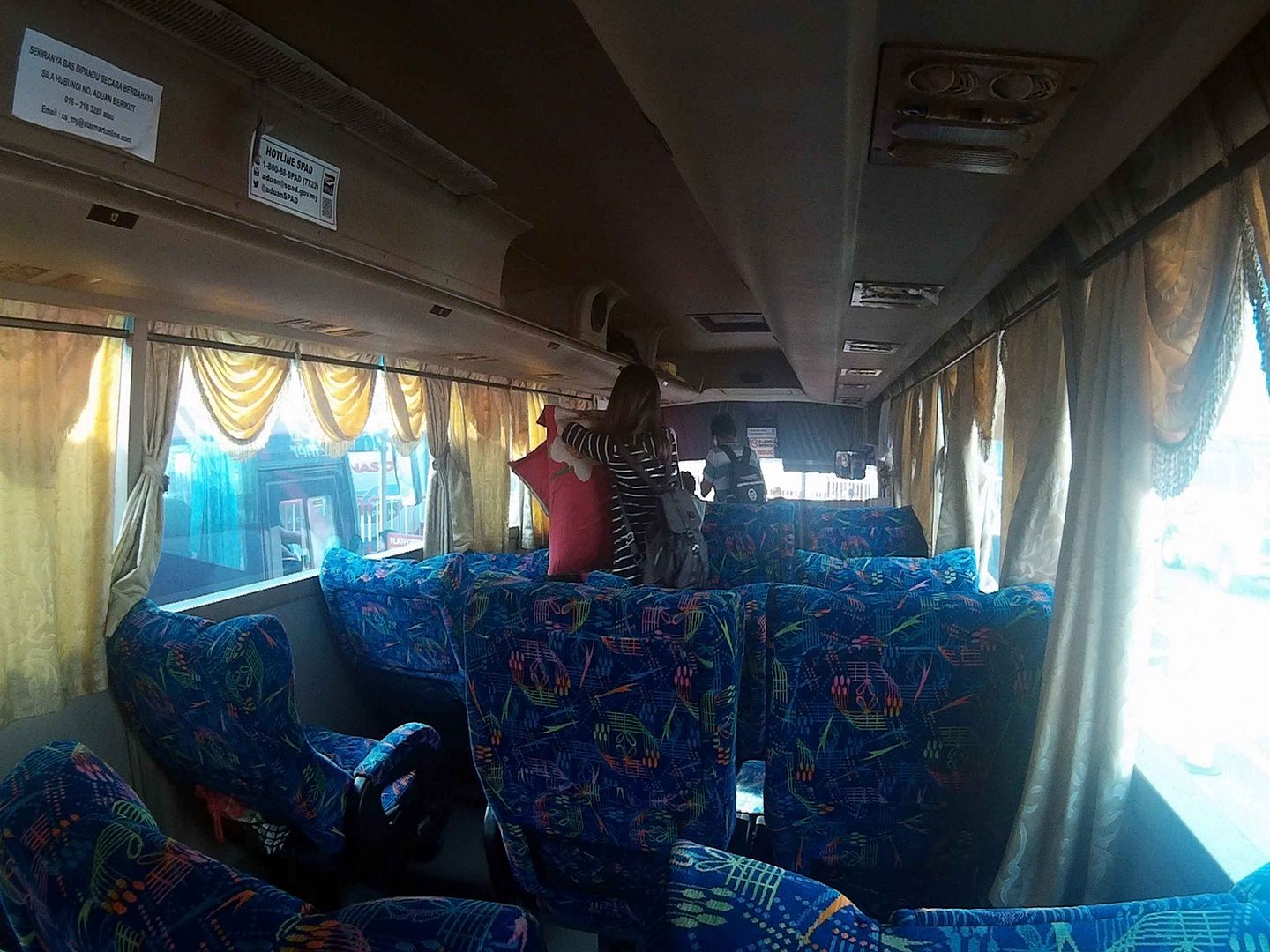 Part 2-3: Butterworth to Penang Island (Return)
The ferry terminal is connected to the bus terminal at Butterworth. Take a short walk across to the ferry terminal.
The ferries run quite frequently so you do not have to wait that long. Also, these ferries take cars! There is only a ticket charge from Butterworth to Penang island and no return charge.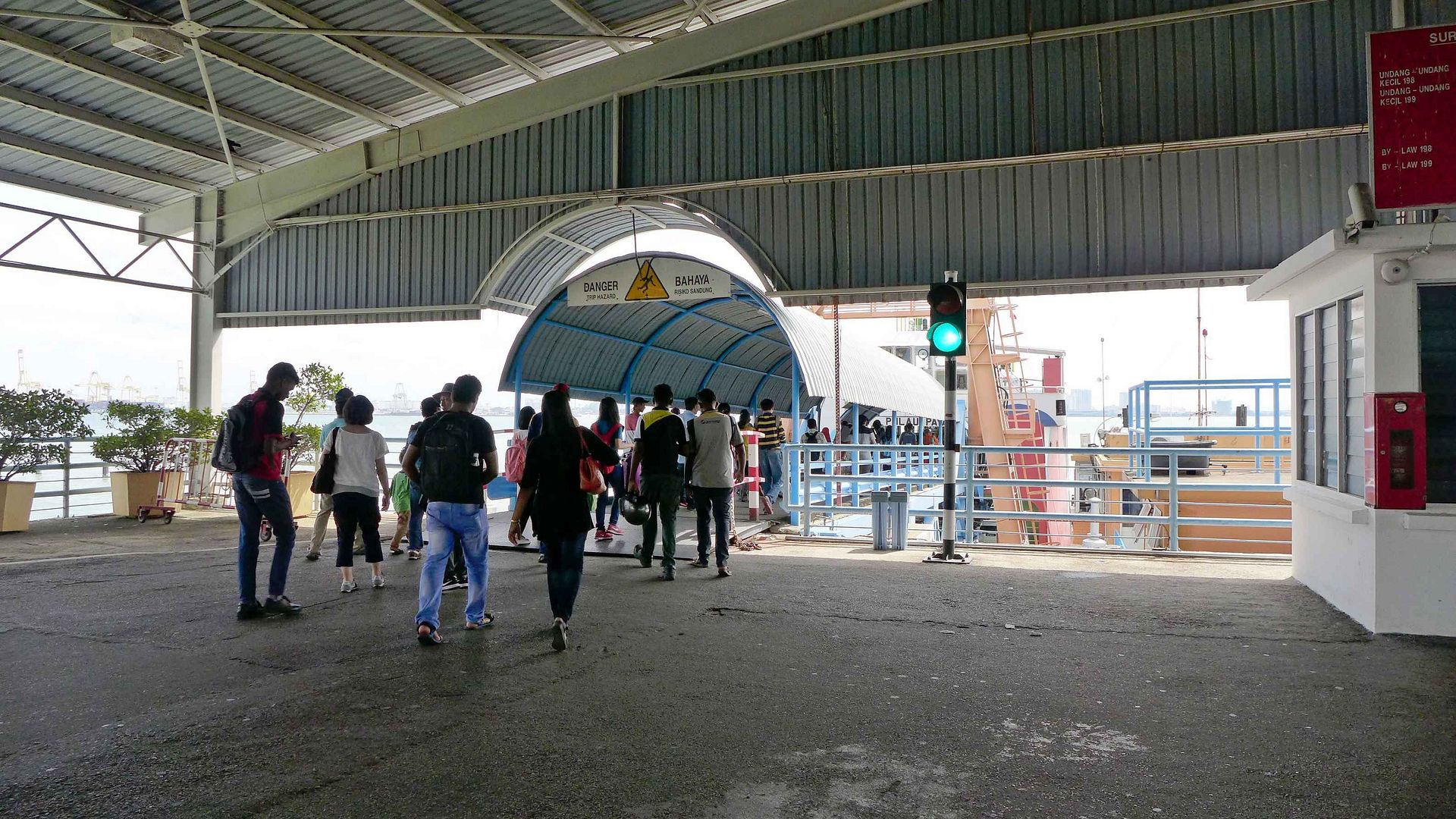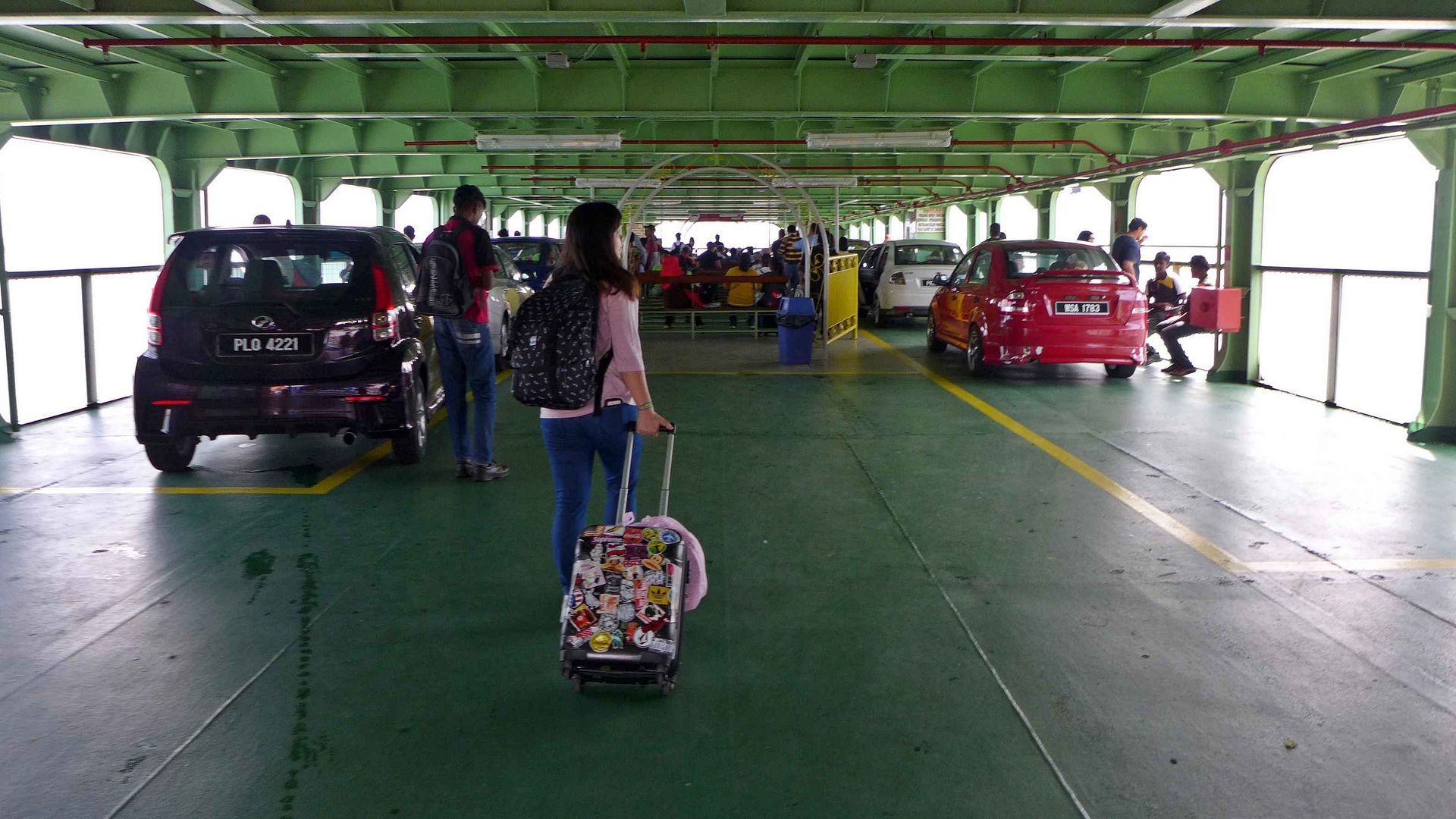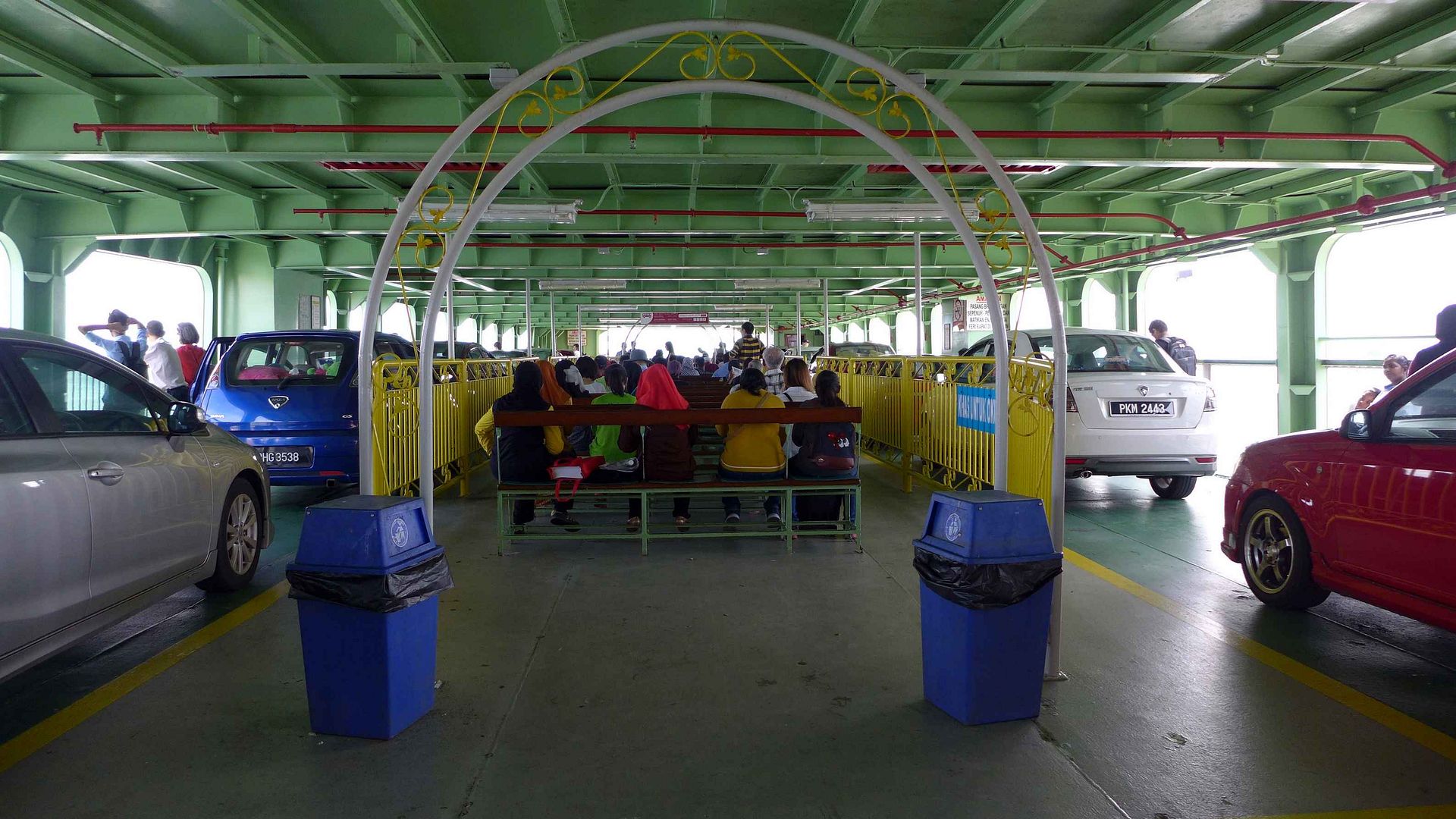 Part 4: Butterworth to Padang Besar
The terminal at Butterworth is three rolled into one – bus, ferry and trains. Next, you take a short ride on a quite modern commuter electric train operated by KTM (the Malaysian train operators) to the borders. You're still in the city and urban scape!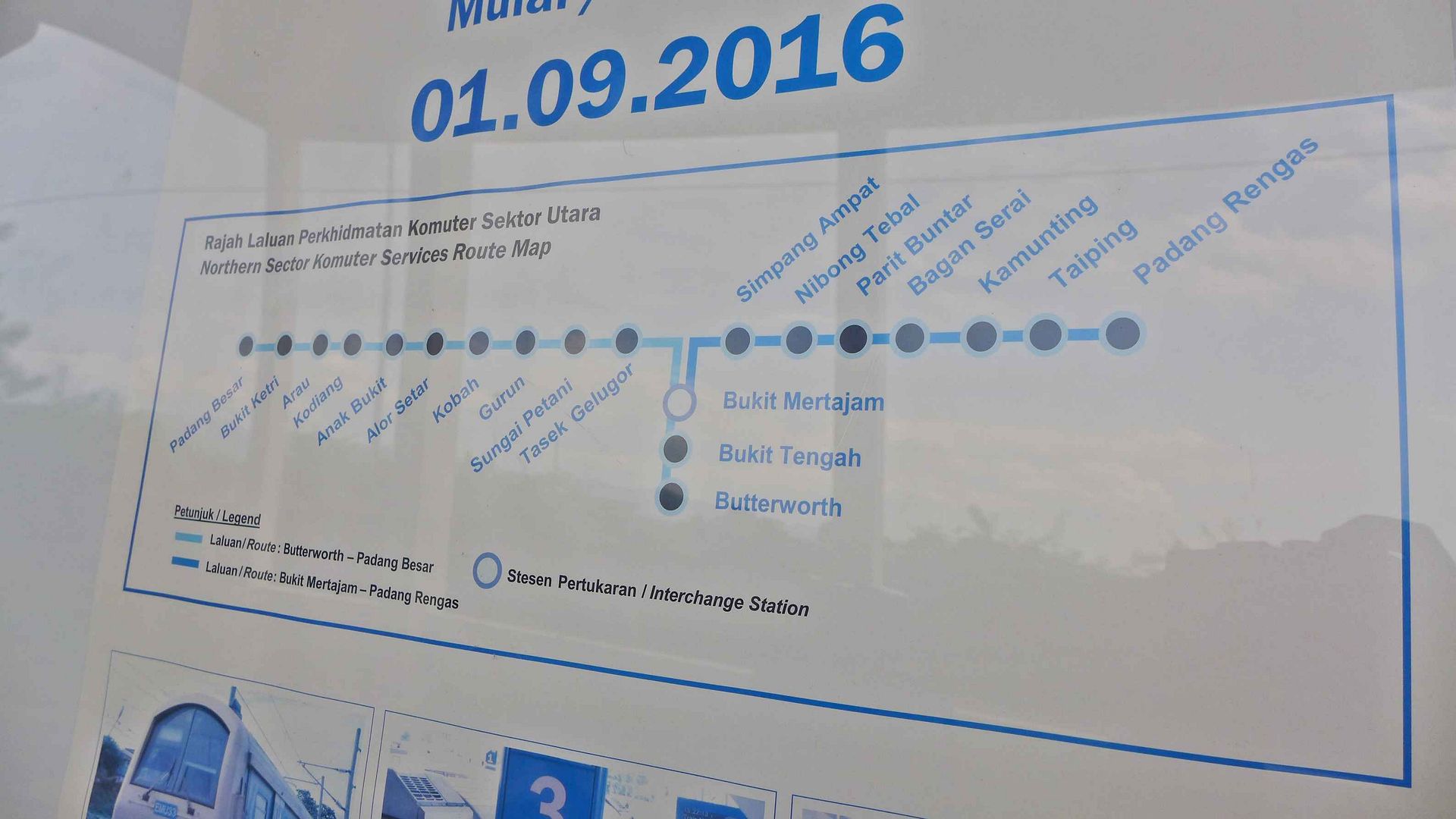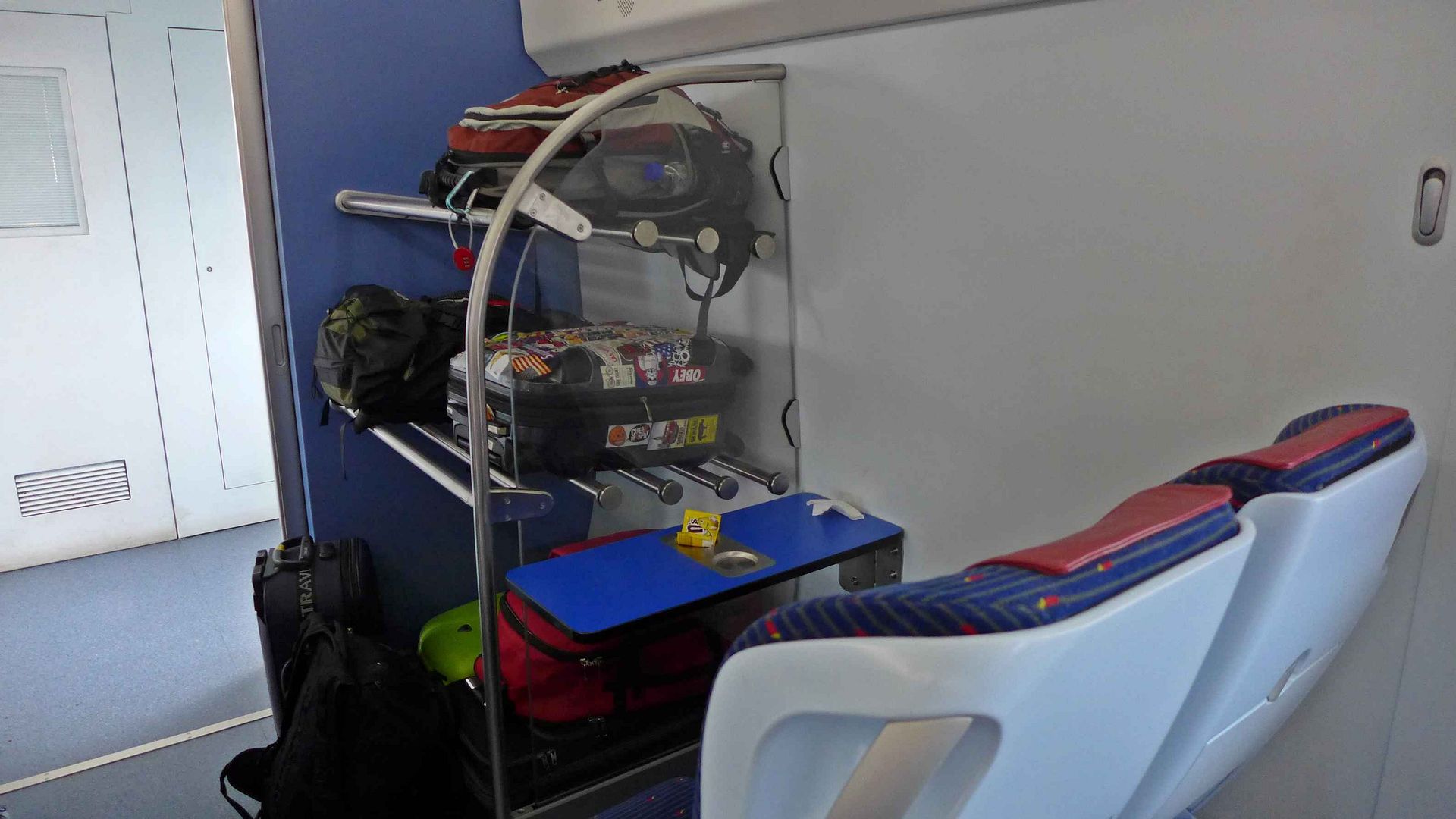 Part 5: Padang Besar
Then wham, the country side hits you here when you are at the borders of Thailand and Malaysia.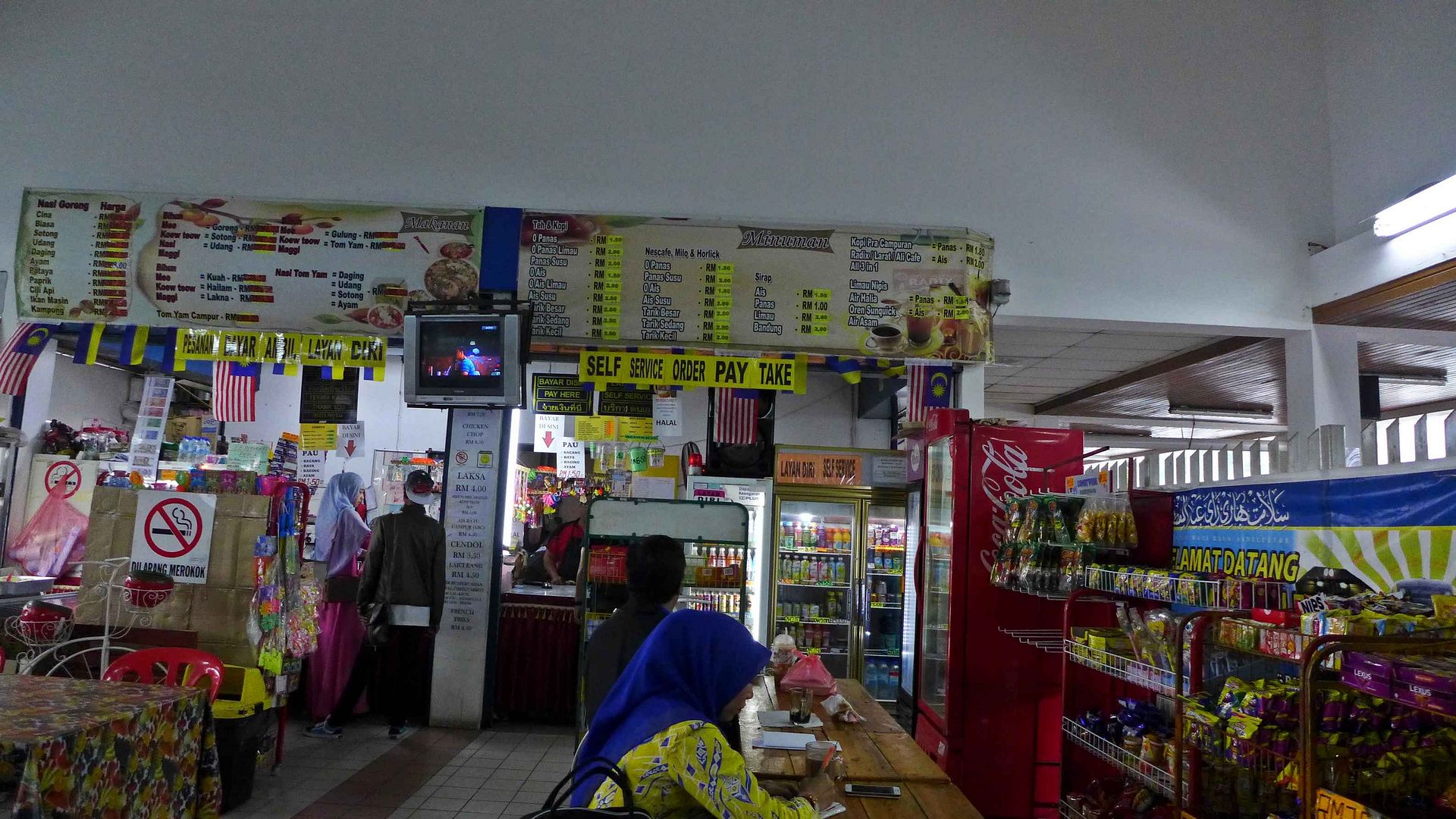 There is a small local mamak store that sells mamak food like Nasi Goreng and Mee Goreng if you'd like to grab a bite before your long train ride. The food is not too bad.
This is where the customs are, get your passports chopped! Then ask for directions to the train platform before you get utterly lost like us.
If you have ordered your tickets via 12go.Asia, collect them from the train master office.
Have a seat while you wait for your train to arrive. While you're here, a runner will offer you dinner and SIM cards. You can buy your SIM cards from him but DO NOT buy your dinner from him because he is not the official train warden.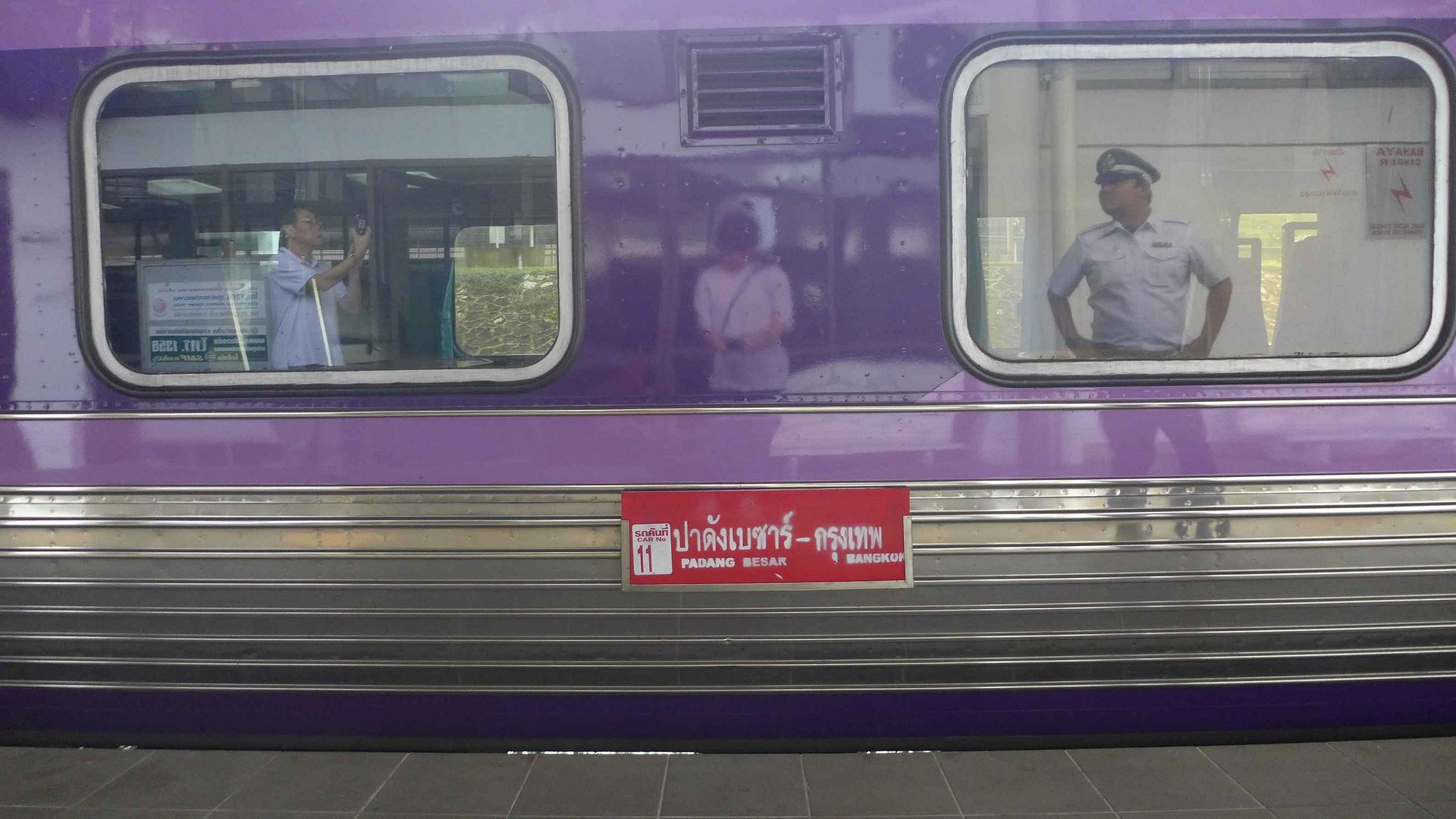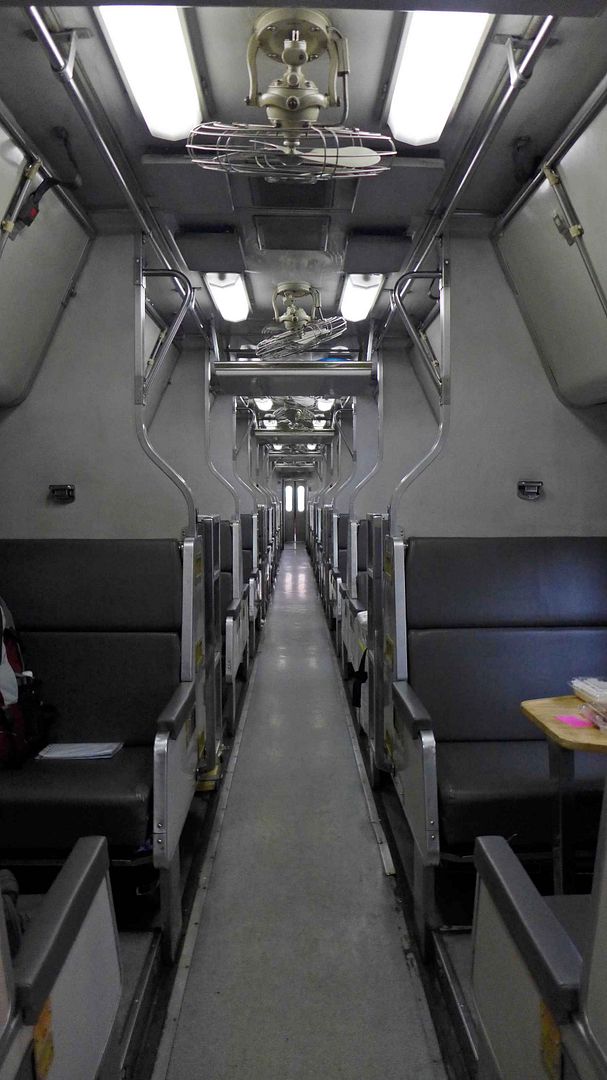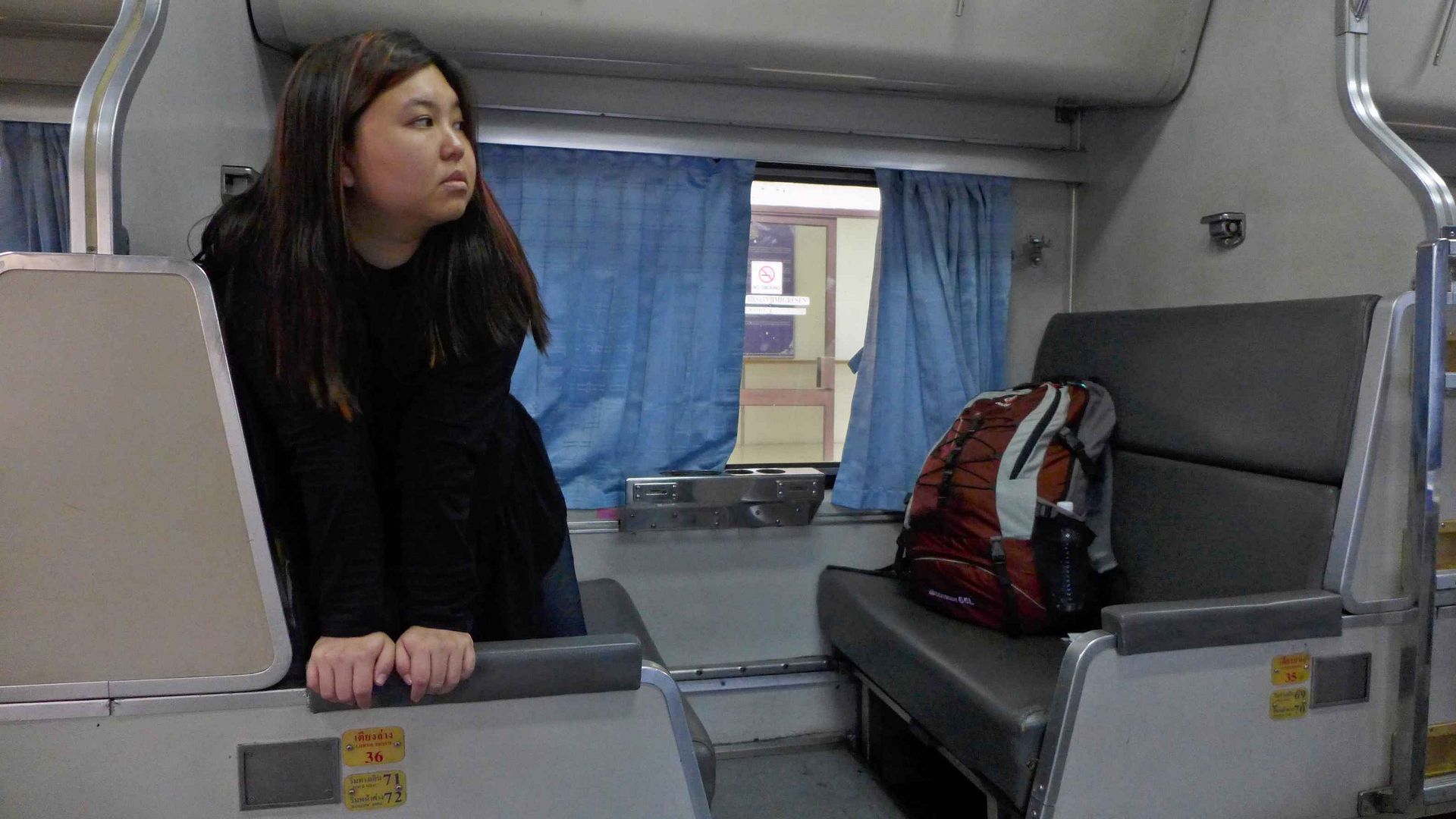 There are some spaces underneath the seats where you can stow cabin sized luggage. Anything above that, you'd probably leave them on the side while you sleep, which really isn't the safest option if you're paranoid.
The bottom bunk and top bunk on each side share a table and faces each other.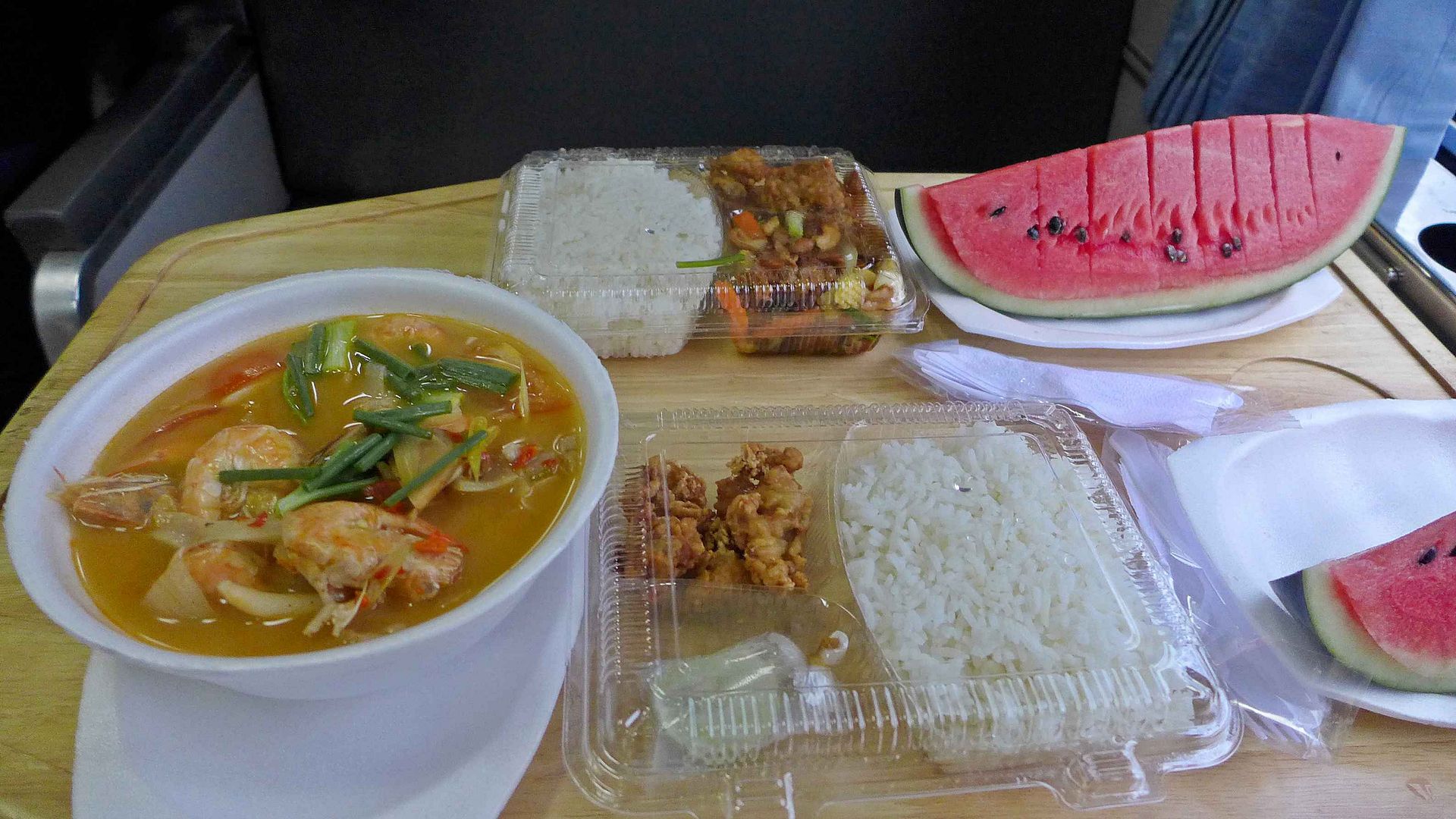 The reason why you should not purchase your meal from the runner is that he sells take away bentos served right after you board, which is about 5-6pm. That is not a good dinner timing. If you have purchased from the train warden, it is a warm meal served
If you had purchased from the train warden, it is a warm meal served much later, about 7-8pm to your seats.
The meal had an iced drink, which was really the wrath of my trip because I had stomach flu during this train ride. I threw up my entire meal and had to deal with gastric because I did not purchase enough snacks (which was a rare occasion because I am usually stocked to the brim with convenience food when I travel).
Around sunset, about 8pm, the train warden would set up your bed.
The bottom bunk is slightly larger than the top bunk and has a window. The bottom bunk also sells out faster than the top.
Things to note for the train
To get to the food cabin, you'd need to walk through all the lower classes of commuter cabins. You need to be prepared to see families crammed into seats and children sprawled between seats. There were also plenty of cockroaches along the way.
There is only one thin pillow provided, I had my own travel pillow. The air-conditioning is probably about 22-24 degrees.
There is no reading light, I brought my own.
Ensure that you're sufficiently juiced up for your electronics or you'd be bored as hell.
Bring snacks and mineral water, don't expect to buy anything and please, do not drink any iced drinks.
The toilets were holes that fall directly on the tracks.
The blog, Seat61, was good research material which prepared me for the train ride.
Reflecting, I'm really not sure if this long investment of travel time is worth it. If you have lots of spare time and an eager adventure spirit, sure, go for it.  I'm glad I did it while I still could because it was indeed, a tale to tell.